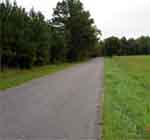 The developer of a golf course, winery and high-end subdivision in New Kent is auctioning off massive chunks of land left over from its foray into the hinterlands.
Rocky Mount, N.C.-based Boddie-Noell Enterprises, which developed and owns the New Kent Winery and the Viniterra neighborhood and golf course, will auction off almost 800 acres next on Oct. 15.
The baseline asking price is $1,495 per acre. North Carolina-based Iron Horse Auction Company will handle the auction on the grounds of the New Kent Winery.

Boddie-Noell targeted the New Kent area during the middle part of last decade. Viniterra, the winery-themed housing development and golf course, opened in 2007 and was tied into the New Kent Winery, which opened a year later.
Tom McInnis, COO of Iron Horse Auction Co., said the land for sale is made up of outlying surplus parcels that aren't directly attached to Viniterra.
"Rather than sit there and grow trees or do nothing with the property, they've deemed them surplus," McInnis said.
McInnis said land in that area was selling for $20,000 to $40,000 an acre five years ago.
"Those days aren't here right now," McInnis said. "In 2005, developers developed everything, and everybody ate it up. Now we're in a different market."
He said Boddie-Noell chose to auction the parcels rather than list them with a commercial real estate broker in the hopes of speeding up the sale process.
If the $1,495 minimum bid price seems cheap, that's because the owner wanted to emphasize that it is not underwater and can safely afford to sell the parcels at market price.
The land is heavily wooded, and the potential to sell the timber will likely be a strong selling point, McInnis said.
"The property looks like a national forest," he said. "If someone were to buy some of the land, they could pretty much turn around and get immediate cash flow from the timber value."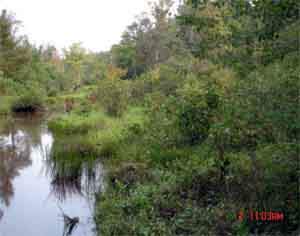 In addition to being held under a big tent at the winery, the auction will be broadcast online. The 786 acres will be broken into 26 parcels. Bidders can bid on a single parcel, pick and choose multiple pieces or go for the entire tract.
The land is zoned agricultural, but McInnis believes developers will be some of the main bidders.
"It's going to be developers," he said. "But they'll be on a smaller tier – those that would not develop to the density that [Boddie-Noell] would have developed."
Iron Horse has already started receiving calls, McInnis said, mostly from Washington, Richmond, Virginia Beach and Williamsburg.