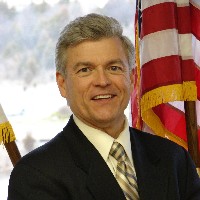 The state searched far and wide, but finally found its pitchman in Prince William County.
The Virginia Department of Economic Development on Tuesday named Martin Briley as its new president and CEO after a six-month national search.
Briley had been head of the Prince William County Department of Economic Development since 1997.
He replaces Jeffrey Anderson, who announced his resignation in February after serving as VEDP president and CEO for six years.
VEDP, headquartered on East Byrd Street, is the state's marketing body tasked with recruiting businesses to set up shop in the Commonwealth.
The search for a new CEO was led by Hugh Keogh, VEDP board member and former president of the Virginia Chamber of Commerce.