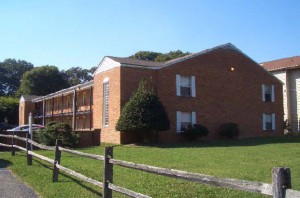 A foreclosed apartment complex, owned until recently by a landlord who is going head-to-head with a Richmond TV news station, will be auctioned off Tuesday.
Gaslight Square Apartments, a 54-unit apartment complex on Chamberlayne Avenue, was owned by entities tied to Space Properties until it was foreclosed on this year.
Space Properties and its head, Robert Owens, have been in a legal stalemate with WTVR Channel 6 since they filed a $53 million defamation suit against the station alleging that a series of TV stories aired about conditions at Space properties caused the landlord to suffer a loss of rental income and lost property value.
The suit, filed in Chesterfield County Circuit Court in August, has so far been a tactical legal maneuver. The case has not been served to WTVR, according to Stefan Calos, an attorney with Sands Anderson who is representing Space Properties, Owens and the dozen or so apartment entities.
In addition to news stories that depicted maintenance issues such as roaches and mold, some of the company's complexes have seen a fair bit of bad news in 2011.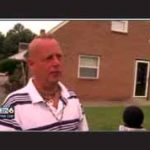 Of the dozen or so complexes that were managed by Space and owned by the related LLCs, four have been sold this year in multimillion-dollar transactions. Three of those sales were related to foreclosure or short sales, according to Richmond real estate records.
Gaslight was foreclosed on and sold in March back to its lender for $1.2 million, records show.
That lender, an unnamed commercial mortgage-backed securities trust, is sending the property to auction through Auction.com. CW Financial Services, a Maryland-based special servicer, has been handling the property for the landlord.
The auctioneer is asking for a $250,000 starting bid, although the property is assessed at $2.2 million.
The other two Space complexes sold in foreclosure or short sale were Bellevue Gardens and Abby Square, which sold for $3.21 million and $1 million.
Calos said his client has one year from the time of filing to serve WTVR with the suit.
No new stories have run on the company or any of its properties.
Michael Schwartz is a BizSense reporter. Please send news tips to [email protected].