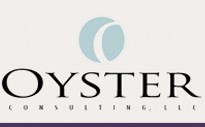 An Innsbrook-based consulting firm has expanded to the Windy City.
Oyster Consulting, founded three years ago in Richmond by former Wachovia Securities employees, opened its first Chicago office last week.
The company, which provides consulting services to financial firms, has been in growth mode since its inception as a three-man firm in 2008. It has 40 employees, most of whom are in Richmond, and has operations in Charlotte, Washington, New York and Portland, Ore.
"We're starting to spread around the country a little bit," said Buddy Doyle, managing director and one of Oyster Consulting's co-founders.
And if Doyle has his way, that spread would continue.
"We've got 20 locations on the map that we're looking to get into by 2020," he said. "But we don't go into a market without the right people."
Doyle, Patrick Dennis and Rob Hall ventured out on their own to start Oyster after leaving Wachovia Securities following its merger with AG Edwards. That merger forced Wachovia Securities to move from Richmond to St. Louis.
"You either had to go to St. Louis or go do something else," Doyle said.
Oyster Consulting has found its niche by helping wealth management companies, broker dealers and other financial firms with regulatory compliance and risk management.
The company is profitable, Doyle said, and has seen its revenue grow each year.
The Chicago office will be run by Mike Nolan and Pat Blackburn, two veterans of the financial industry in that part of the country.
And in case you were wondering: Where does the name Oyster Consulting come from?
"Oysters sift through sea water, cleansing it and creating something of value," Doyle said, explaining the correlation to sifting through regulatory compliance issues for its clients.