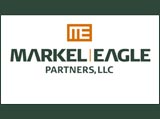 A private equity fund's appetite for distressed real estate can't be tamed.
After raising $32 million in its first fund between 2008 and 2010, Markel | Eagle Partners has launched a second investment fund.
The company is in the midst of fundraising efforts for Markel | Eagle Partners Fund II.
The first fund, Markel | Eagle Partners Fund I, closed after raising $32.7 million. That money has been almost fully invested in distressed residential and commercial real estate developments, mostly across Central Virginia.
Its largest investment was in West Broad Village, the Western Henrico mixed-use development that was on the brink of collapse when the fund took control late in 2009.
The fund most recently joined forces with Diversified Realty Ventures to purchase Deep Run III, the 382,000-square-foot former headquarters of Circuit City, for $12.4 million.
It also teamed with DRV in August on a $4.3 million acquisition of 76,000 square feet of flex space at Villa Park. That was the fund's first investment in an office/industrial flex commercial property.
Fund I also bought distressed residential developments including Harvest Glen, Mayland Townes and the Parke at Saddle Creek.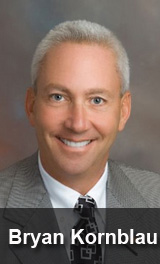 Bryan Kornblau, president of Markel | Eagle, said the company can't comment on the new fund.
In addition to Kornblau, Markel | Eagle's leadership includes Eagle Construction President Bud Ohly and Tom Gaynor, head of Markel Ventures.
The company and the first fund were originally known as E | Class MB Partners before Markel Ventures acquired a 50 percent interest in May 2010.
It raised $17.3 million from 40 investors by mid-2009. That total peaked in October 2010 at $32.7 million from 93 investors, according to documents filed by Markel | Eagle with the SEC.
Davenport & Co., a Richmond-based investment-banking firm, has been hired as placement agent for the second fund. Davenport also worked the first fund and received about $1.1 million for its efforts, according to SEC filings.