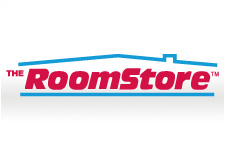 A Richmond-based furniture retailer that has been battered by declining sales and unsustainable levels of debt filed Monday for Chapter 11 bankruptcy protection.
RoomStore, a remnant of the long since bankrupt furniture giant Heilig-Meyers, will try to orchestrate a turnaround and attempt to avoid its predecessor's fate.
RoomStore operates 63 stores in eight states. That includes 12 in Virginia and one locally on West Broad Street in Glen Allen. The company said in a news release that it would continue to operate during the Chapter 11 restructuring.
It listed in its bankruptcy filing $55.9 million in assets and $52.4 million in debt as of Oct. 31. It also stated that it has between 1,000 and 5,000 creditors.
The filing comes amid turnover in RoomStore's executive ranks.
The company fired its chief executive of 10 years, Curtis Kimbrell, in mid-November. Two weeks later, the chairman Robert Shaffner resigned.
The company quickly appointed Steve Giordano as president and chief executive. He worked as RoomStore's COO years ago and was brought back in specifically to try to right the ship.
"I came in Nov. 14 with the idea we were going to do this and turn it around," Giordano said in a phone interview.
RoomStore lost $3.42 million in its most recent quarter and has lost $7.87 million in 2011, according to its filings with the SEC. The company was taken public in 2010 as part of an unusual plan to give most of the shares to Heilig-Meyers creditors.
RoomStore's sales for the quarter were $53 million, down $20 million compared with a year ago. That figure does not include sales at Mattress Discounters, a chain of which RoomStore owns a 65 percent stake.
"This industry really closely follows housing, and so when the boom was happening and housing was good and credit was instantly available, the furniture industry flourished," Giordano said. "Today, many furniture retailers are hurting."
The company was also feeling pressure from one of its lenders and was on the verge of default on a large line of credit, according to its SEC filings. It has secured a $14 million debtor-in possession credit line from Wells Fargo that will allow it to stay afloat.
"Cash flow is tight. It got tight for a reason," Giordano said. "It's not a sustainable model like that. [With] the changes we're making and the styles we'll offer and the capital commitment we've received, we'll install a new model."
RoomStore was founded in 1992 in Dallas. It was then part of Heilig-Meyers until that company went bankrupt in 2000. RoomStore was spun off as part of Heilig's bankruptcy plan. Today RoomStore is headquartered in Richmond at 12501 Patterson Ave.
It has locations in Pennsylvania, Maryland, Virginia, North Carolina, South Carolina, Alabama, Florida and Texas.
The future of all those locations is now up in the air.
The company said in its filings that the bankruptcy is expected to result in the closing of a significant number of stores and reductions in staffing and overhead expenses.
It already closed three stores in Texas during its fiscal 2011.
"There's nothing that is off the table at this point," Giordano said. "In the short term, we're going to do whatever is necessary. But in the long term, I have no doubts it will be a bigger company."
The company has 9.7 million shares outstanding, and its biggest shareholders are some of the world's biggest banks including Citigroup, Deutsche Bank and J.P. Morgan.
Only the company's unsecured creditors are listed in the initial bankruptcy filing.
Those listed include $6 million in trade debt owed to dozens of businesses all over the country and about half a dozen in China.
Troy Savenko, an attorney with Kaplan & Frank, is handling the bankruptcy.
Michael Schwartz is a BizSense reporter. Please send news tips to [email protected].