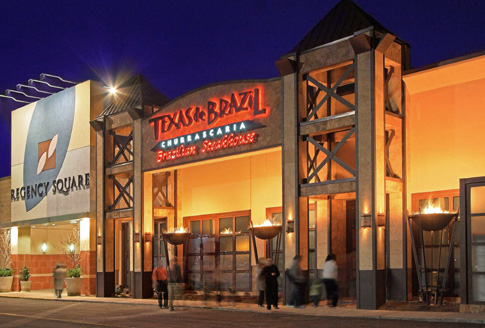 With a $72 million loan on its back and foreclosure looming, the owner of Regency Square Mall has given the property back to its lender.
Taubman Centers, the Michigan-based mall owner, announced yesterday that the mortgage lender accepted a deed for the 820,000-square-foot mall in lieu of foreclosure. The title of the property was then transferred to LNR Partners, a special servicer working for the lender.
LNR has hired commercial real estate firm Jones Lang LaSalle to lease and manage the mall, which has seen an exodus of tenants over the last three years.
Brooke Haughton, a spokesperson for Jones Lang LaSalle, said the company has not yet announced the names of the brokers that will handle the property.
Bank of America is the master servicer on the loan, which was packaged with other commercial loans and sold into the secondary commercial mortgage-backed securities market.
The deal wipes Taubman's slate clean of the $72 million it owed on the property. That loan was in default and had been set to come due last November.
The path toward this deal began in late 2010 when Taubman revealed that it would stop making payments on the mall's mortgage because the value of the property had fallen well below the amount owed. Regency Square, which was built in 1975 and is presently anchored by Macy's, JC Penney and Sears, also wasn't generating enough revenue to even make interest payments.
BizSense previously reported that Taubman as recently as October was looking to sell the property.
The company bought the 40-year old mall in 1997 for $123.9 million in cash. Taubman eventually borrowed money from Bank of America using the mall as collateral.
The company still owns Stony Point Fashion Park. Taubman spokesperson Karen MacDonald said the company will continue to own and manage that property and that it is in good financial shape.