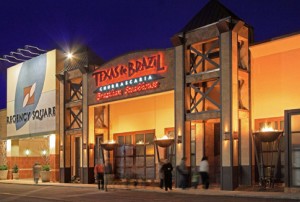 More commercial properties around Richmond are falling behind on their mortgages at time when loans are coming due and landlords are having trouble refinancing.
Delinquencies on commercial mortgage-backed securities loans in the Richmond area rose to 8.63 percent as of the end of the year, up from 6.83 percent at the end of 2010, according to a report released last week by the tracking firm Trepp.
The report found there are 306 active CMBS loans on commercial properties in Richmond with a total balance of $2.27 billion.
Of those, 22 are considered delinquent by 30 days or more and have a total balance of $196.52 million. That number is up from $177.17 million at the end of 2010.
Twenty of those loans are past due by either 90 days or more, in foreclosure or are bank-owned. Those properties have a combined balance of $181.77 million, according to the report.
By far the largest loan on the 90-days or more delinquent list is on Regency Square Mall, the four decade-old West End shopping center whose owner decided last year to stop making payments on its $72 million loan.
Last week, and since the Trepp list was released, Regency Square ownership was transferred from Taubman, the company that stopped making payments on the loan, to the lender.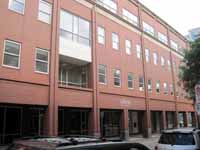 The Turning Basin Building, a 6,000-square-foot Shockoe Slip property that recently lost one of its tennants — Union First Market Bank — is more than 90 days delinquent on its mortgage, according to Trepp.
The loan on the Hilton Garden Inn on Cox Road in Glen Allen is non-performing and has a balance of $13.89 million.
Several local apartment properties are on the list including Broad Street Apartments, Deering Manor Apartments and Bellevue Land Apartments.
A few local shopping centers are also on the list including Hungarybrook Shopping Center and Robious Hall Shopping Center.
Among those on Trepp's list that were taken back by lenders include Villa Park III, Powhatan Wellness Center, several apartment complexes, and the Social Security Building in Petersburg.
The recession has made the situation especially tough for owners because of the loss of tenants or reduced rent revenue. Others are under water because the value of the property has fallen below what is owed on the loans.
Those problems come to a head when borrowers' loans come due and they have to find financing to renew their terms.
CMBS loans are typically made on five or 10-year terms, and at the end of those terms, the balance is due or the borrower has to refinance. Prior to the recession, refinancing was routine, but that's no longer the case.
Eric Robison, a vice president at Cushman & Wakefield | Thalhimer, said the CMBS loans that are having particular trouble are those that were made at the height of the market – between 2006 and the middle of 2008 – and are seeing their 5-year terms come due.
"I think we will see more [delinquencies] on the CMBS side for the next couple years until there's a solution for the five and 10 –year terms on those loans," said Robison. "They won't all be foreclosed on, but there's going to have to be some sort of resolution between borrowers and servicers."
The servicers on CMBS loans have learned to work with some borrowers over the last few years, Robison said. But not all end well.
"A lot of servicers are resolving issues with borrowers," Robison said. "But some of them don't and end up taking the properties back."
Other servicers have just thrown in the towel and decided to sell the notes at a discount, letting the new owner deal with collecting.
The lending market for CMBS loans, which froze in late 2008, is still frigid for properties that are over-leveraged or have decreased occupancy rates.
Prior to Regency Square, the biggest CMBS default to date in Richmond was Deep Run III, part of the former headquarters of Circuit City.