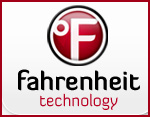 After 12 years in business, a Glen Allen IT staffing company was recently sold to a national firm.
Fahrenheit Technology, headquartered off Nuckols Road, was acquired last month by Global Employment Solutions, a larger staffing company based in Littleton, Colo.
Fahrenheit was founded in 1999 by a group of investors that included Karen Booth Adams, a local angel investor and entrepreneur.
Financials of the deal with Global Employment Solutions were not released and Fahrenheit Technology President Jason Tate would say little about how the deal was structured.
As part of the transaction, Fahrenheit's management team remains, as does the Fahrenheit brand. Tate said Fahrenheit is also planning to move from its headquarters on Concourse Boulevard to a larger space in March. He would not identify the new location.
"They liked the brand. It's interesting and has unique marketing opportunities," Tate said. "From a business perspective it means Fahrenheit now has a national footprint."
Its sister company, Fahrenheit Finance, which provides finance and accounting staffing services and was also founded by Booth Adams and her Hot Technology Holdings, was not part of the deal and will remain a separate entity.
Fahrenheit Technology's head count fluctuates between 80 and 100 workers depending on the size of the jobs it's working at the time.
Global, by comparison, has a few thousand employees, locations in nine states and Washington, D.C., and deeper pockets.
"It gives us a bigger capital backing and the ability to leverage contracts and relationships in other markets," Tate said.
Fahrenheit was able to attract its acquirer in part thanks to steady revenue growth for most of the last 12 years, Tate said.
"We were put in touch with each other and felt like it was a great match," he said.
The deal came together quickly during the fourth quarter and closed before the end of the year.
Tate said this sort of exit strategy wasn't necessarily the intention over the last 12 years. But that's not to say he and Fahrenheit's investors weren't open to entertaining the idea.
"I don't think it was the goal all along; though when you're savvy in the business you always keep an eye out."