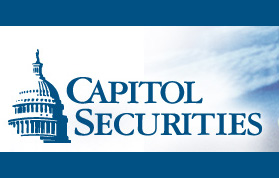 The Central Virginia financial scene is small world after all.
A trio of financiers who jumped ship from Anderson Strudwick have landed at another Richmond-based brokerage firm and opened the company's first office in Charlottesville.
Bruce Sims, Michael Cross and Laura Settle left Anderson Strudwick late last year as it was in the midst of being acquired and joined Capitol Securities Management.
Capitol Securities, a local brokerage and investment firm headquartered in Glen Allen, has become a landing pad for refugees of Richmond financial firms in flux.
A portion of its ranks include those who made an exodus from Wachovia Securities when it relocated to St. Louis in 2008.
The firm also seems to have particular attraction for former Anderson Strudwick employees who left the longtime Richmond brokerage in recent years as it downsized and was ultimately gobbled up by Sterne Agee, a huge competitor from Alabama.
A big reason for that attraction is Capitol Securities' President Mark Hamby. Prior to joining the firm in 2006, Hamby was president and chief executive of Anderson Strudwick.
"When Mark bought in to Capitol Securities, because of his relationship, over time, quite a few people joined him [from Anderson Strudwick] in the Richmond office," said Sims.
Capitol Securities COO Jay Donlin also is an Anderson Strudwick transplant.
Sims, who is running the new Capitol Securities office in Charlottesville, worked for 19 years as a financial adviser at Anderson Strudwick.
The firm last year even picked up George Anderson, whose father helped start Anderson Strudwick.
"There are a lot of connections between Anderson Strudwick and Capitol Securities," Sims said.
Sims said he and his crew left Anderson Strudwick prior to the closing of the Sterne Agee deal.
After closing its acquisition, Sterne Agee decided to move out of several Anderson Strudwick markets. Charlottesville was one of them.
In addition to the Charlottesville team, Hamby said Capitol Securities picked up more than a handful of new employees who floated over from Anderson Strudwick in the months and weeks from Richmond and Norfolk.
"I haven't aggressively gone after them," said Hamby. "The Sterne Agee deal was pretty much the last straw."
The connections of the firm's employees to Richmond's old school finance scene run even deeper.
"We're all old Wheat First folks," said Hamby, referring to the former Wheat First Securities, a Richmond brokerage firm that was eventually swallowed by predecessors of Wachovia.
"Our goal is to recreate something similar to what Wheat was before it was taken over."
With revenue last year of about $30 million, Hamby says his company still has a long way to go.
Capitol Securities was founded in Washington. It moved its headquarters to Richmond in 2006.
It has about 235 employees and offices up and down the East Coast. The firm manages more than $3.5 billion in total assets.
It also recently expanded into Silver Spring, Md., by buying a small investment firm.