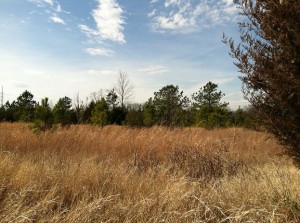 More than 40 acres left undeveloped by a now dissolved development company didn't find any love on Valentine's Day.
At a foreclosure auction Tuesday, Village Bank took back the land once owned by the Tetra Companies, a defunct Virginia Beach-based developer. (The Tetra Companies drew attention from state and federal authorities last year.
Village Bank, which was owed about $4 million on several loans from Tetra, now owns 42 acres at four sites.
Village Bank chief executive Tom Winfree said that there was a bidder on some of the parcels at Tuesday's auction but that the price wasn't high enough to satisfy the bank.
"It's our plan to sell them as quickly as we can to someone who may want to develop them," Winfree said.
The foreclosed properties include about 18 acres made up of 116 small parcels near Brook Road and Hillard Roads near the Belmont Golf Course.
There are also about 22 acres of undeveloped land around the Brook Run Shopping Center off Brook Road, where Tetra planned a mixed-use project.
"It's prime land that's zoned properly," Winfree said. "Hopefully we'll find someone who will do something nice with it."
Village isn't the only bank left high and dry by Tetra.
In July, 60 acres of wetlands Tetra once slated for retail development near White Oak Village was taken back by Tennessee Farmers Life Insurance Company, which was owed $6 million on the land.
Also last year, Essex Bank took back a 79-acre site near Drybridge and Williamsburg roads in Henrico that was owned by a Tetra investment fund.
Village has a website that specifically markets its foreclosed real estate.
Such sites have become common for many community banks as they figure out how to market and unload foreclosed land, while making at least some of their money back.
"People are wanting to buy things at discounted rates these days," Winfree said. "We have to try to get the best value for the bank."
The bank hasn't yet decided what real estate firm it will list the property with.
BizSense has been unable to reach Tetra or its owners Gil Holt and Michael McNally.
Village sued Tetra, Holt and McNally over a defaulted loan in April 2010. The bank eventually filed a $447,000 confessed judgment.
Jim Yergin, an attorney in Warrenton, served as substitute trustee at the auction.