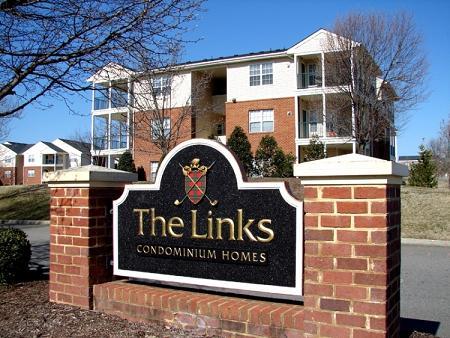 A New York investment group is unloading the last of its holdings at a golf course condo development in Western Henrico.
Fifteen condos at the Links at Virginia Center, a chip shot away from the Crossings Golf Club, will be sold next month in a liquidation auction.
Richmond-based Motley's Auction & Realty Group is handling the auction.
The owner of the condos, according to Motley's President Mark Motley, is an unnamed New York investment group.
"It's a sizeable disposition," said Motley. "They want to get these things off the books."
Given the state of the condo market, an auction is one of the quickest ways to do that.
"Taking a year and half to sell 15 units is not always the best strategy," Motley said.
The Links subdivision is part of the Crossings planned unit development, which includes the Crossings Golf Club, Wyndham Virginia Crossings Hotel and Conference Center, the Glen Restaurant, the Yellow Tavern, and the Crossings Active Adult Community.
The owners of the condos being auctioned are not connected to the owners of the Crossings Golf Club. The Glen Allen course is owned by Traditional Golf, a subsidiary of a Florida REIT.
The New York investment group at one time owned a large collection of condos at the Links but has sold most of them over time.
Bidding on some of the condos, which are adjacent to the golf course, will start as low as $20,000, Motley said. Some of the units are rented and have paying tenants, and some are vacant.