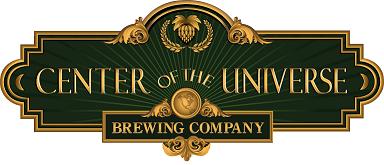 A major league baseball pitcher and an engineer are hoping to snag some of the frothy local craft beer action with their startup brewery.
Brothers Chris and Phil Ray are launching Center of the Universe Brewing in Ashland.
Chris, a graduate of William & Mary and a pitcher for the Cleveland Indians, and Phil, an engineer, are close to securing a 12,000-square-foot space near a Bass Pro Shop in Hanover County and plan to have their venture open for business by fall.
Between local craft beer startups such as Hardywood and Midnight Brewery and the incumbent Legend Brewing, Chris, 30, and Phil, 34, will have plenty of competition.
BizSense caught up with Chris Ray to find out what he and his brother have in store for Ashland, how they plan to compete in the growing craft beer market and just what makes them think they are the "center of the universe."
Richmond BizSense: How did this all get started?
Chris Ray: My brother and I have been home brewing for about four years. One of my friends that I played with in college came over one day in the off season and said, "Hey, let's brew some beer." I did it, and I got hooked. In 2010, I bottled it for my teammates in Texas, and they loved it. I showed my brother when he came up to visit, and he fell in love with it.
RBS: Why Ashland?
CR: I've lived in Ashland since 2000, so my business should be in Ashland. It's where our name came from. Ashland is known as "the center of the universe." Ashland is close enough to Richmond, where craft beer is spreading and becoming popular, and we wanted to be here.
RBS: What kind of beers will you be churning out?
CR: We've played around with a lot of recipes. We'll start out with three beers that will be a little on the milder side. We'll produce a traditional American pale ale, but it will be a little more on the California side, so it will be sweeter. We'll do a Hefeweizen-type beer, but we're using a recipe that doesn't use wheat. The third one will be a light golden ale. My father-in-law has a farm in Hanover, so for the last two years we've been growing hops there. We'll also have some seasonal beers. We're also trying to do some sort of tomato beer, since Hanover is known for tomatoes, but that's going to take a little bit of work.
RBS: Tell us about your careers.  
CR: I'm in my eighth season of pro baseball, and I'm currently a pitcher for the Cleveland Indians. I was a relief pitcher for the Baltimore Orioles, was traded to the Texas Rangers, then to the San Francisco Giants, then the Seattle Mariners and signed with the Indians this year. My brother went to the University of Florida and has a master's in mechanical engineering. He's worked as an engineer for Honeywell for the last year.
RBS: So are you giving up baseball for beer?

CR: [Laughs] No, that wouldn't be a smart decision. In my line of work, I'm only home four months of the year. That's why my brother is involved. I'm heavily involved now, getting everything going. Once we get up and running, I'll be home for first three or four months of production, and my brother will be full time. We'll also bring on a seasoned professional brewer that's worked in the industry for a while to guide us.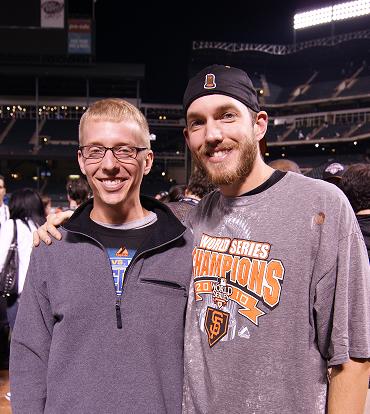 RBS: Had you and your brother ever talked about working together?
CR: This is the first time. We're really close, but we kind of had our own paths. He was going to be an engineer, and I had baseball right out of college so we never had a mutual interest or passion in something like we do now.
RBS: Can you share how much you invested or expenses?
CR: I can't share how much, but it's myself, my brother and we have a few private investors. About 40 percent of the expenses have come from equipment. Then there's a lot of legal fees and also from branding, rent and insurance. Kegs are extremely expensive. They're upward of $130 apiece. We budgeted with plenty of cushion.
RBS: Are you planning to distribute to local restaurants and bars?
CR: Bars are where you develop a fan base and branding, so we're going to be getting into restaurants in the Richmond metro area. We're talking to a few distributors but haven't narrowed it down yet. We will have brewery tours open where you can come and get a pint and sit down and hang out seven days a week.
RBS: Craft breweries have started to pick up in Richmond. How are you planning to stand out from the pack?
CR: That's the beauty about the craft beer industry. There really isn't competition among craft breweries. It's more between the bigger breweries that really dominated the market before. I've talked to the Hardywood guys, and they've given me references on refrigeration. Everybody brews different beers.
Read more: Craft Brewing Finds a Welcoming Atmosphere (New York Times)