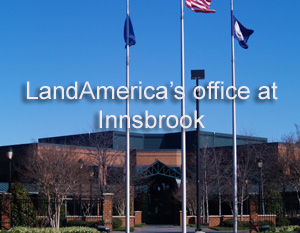 A $365 million lawsuit filed against the former heads of LandAmerica is likely headed to trial this year.
A federal bankruptcy judge ruled last week that the case should not be dismissed, despite arguments by attorneys representing 20 former executives and directors of the bankrupt former Richmond financial firm.
By denying the motion to dismiss, Judge Kevin R. Huennekens's 64-page opinion clears the path for an eventual trial that will determine whether the bosses at LandAmerica were so incompetent during its demise in 2008 that they should pay damages to creditors, or whether they simply made the best decisions they could in a tumultuous time.
The case was filed in June and alleged that 21 officers and directors of LandAmerica Financial Group and its subsidiary LandAmerica 1031 Exchange Services breached their fiduciary duty and caused the companies to suffer massive financial losses and ultimately go bust.
Until 2008, LandAmerica was one of Richmond's most admired companies. But the firm, which made most of its revenue selling title insurance, imploded in a chain reaction set off by the financial panic and could not return deposits that were supposed to be safely held for homeowners. That forced the company into bankruptcy and left some customers without access to their accounts.
Plaintiff Bruce Matson, the trustee overseeing the bankruptcy estate, is seeking to recover $365 million that would go to defunct company's creditors.
A three-week November trial could be avoided if a settlement is reached in the meantime.
The case might be little more than an attempt to trigger insurance policies that protect executives and directors in such instances, according to several attorneys familiar with the suit.
However, the insurance likely won't come close to covering the $365 million. The potential insurance payout is more likely in the $60 million to $80 million range, according to several local attorneys familiar with the case.
Among the former LandAmerica bosses being sued are some big Richmond names.
There's the former LandAmerica chief executive Ted Chandler, former LandAmerica chief legal officer Michelle Gluck, who is now general counsel at the Federal Reserve Bank of Richmond, former Virginia Commonwealth University president Eugene Trani and longtime banker Robert Norfleet Jr., both of whom were directors at the company.
The two sides battled in court and through countless legal filings over whether the suit should be dismissed.
Attorneys for the LandAmerica bosses argued that the case should be thrown out because the suit didn't hold up to current law and is trying to punish the defendants for making bad — but not illegal or negligent — business decisions.
The trustee's argument is that the executives and directors failed to take timely and informed action in response to the risks the company faced after the collapse of the auction rate securities market in February 2008, which sent the company into a downward spiral. Several claims of breach of fiduciary duty are made in the case.
The case delves into legal complexities that define the soundness of business decisions made by executives.
The LandAmerica bosses argued that Virginia adheres to what is known as the "Business Judgment Rule," whereby officers and directors of a company are protected against personal liability in instances where there is no allegation of self-dealing, improper personal benefit, bad faith or disloyalty.
But the judge found that Matson and his team of attorneys made sound enough claims for the case to move forward.
However, one of LandAmerica's former heads was spared.
Huennekens dismissed the claim against Jeffrey Selby, who left his post as president of LandAmerica Exchange Services just prior to its collapse, for failure to make a plausible claim against him.
Attorneys representing the trustee, including Chris Perkins and Robert Best of LeClairRyan, could not be reached for comment by press time.
Saul Pilchen, an attorney with Washington firm Skadden, Arps, Slate Meagher & Flom who is representing a number of the LandAmerica bosses, said he couldn't comment on the case.
Several other attorneys representing the former LandAmerica heads did not return calls and emails seeking comment.
The 21 defendants originally named in the suit:
Janet A. Alpert
Gale K. Caruso
Theodore L. Chandler Jr.
Michael Dinkins
Charles H. Foster Jr.
John P. McCann
Dianne M. Neal
Robert F. Norfleet Jr.
Robert T. Skunda
Julious P. Smith Jr.
Thomas G. Snead Jr.
Eugene P. Trani
Marshall B. Wishnack
G. William Evans
Michelle H. Gluck
Pamela K. Saylors
Jeffrey C. Selby
Christine R. Vlahcevic
Stephen Connor
Brent Allen
Ronald B. Ramos