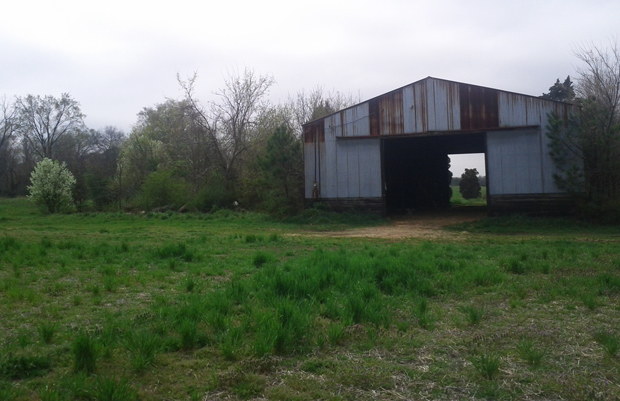 One of Richmond's biggest home developers thinks 2012 is the year to start building again — and in a big way.
Bob Atack filed plans with Henrico County last week to build an estimated $200 million, 650-home development in the Varina section of Eastern Henrico. Construction for the development, called The Ridings, will start in spring 2013. New homes will be finished by the end of 2014, he said.
"It's going to take some time to build out," Atack said. "So we believe by the time we actually get the houses online we'll have the opportunity to have the Ridings be a destination community."
Atack said Varina is fertile land for development in Henrico.
"We're starting to see a scarcity of lots in the western portion of Henrico, so it makes sense that people would start looking in the southeastern part," Atack said.
Also last week, the commercial brokerage CBRE announced that Atack Properties purchased another 172 acres for $2.1 million for industrial development and a residential parcel called Hockett in Henrico County.
Atack said the industrial land would likely be used for warehouse, factory and office space and that he was evaluating the Hockett land for more new homes.
The Ridings, roughly oriented around Turner and Long Bridge roads near Interstate 295, would preserve about 300 acres of the parcel for open space and recreation, Atack said, including jogging and riding trails.
Atack said he aims to attract buyers who work in downtown Richmond and at the Innsbrook office park because both are about 20 minutes from the site.
The site also features about 40 acres of wetlands and a stream.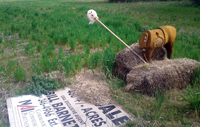 The new home market has shown flickers of life in recent months with numbers beating expectations in February, but only after taking a dip in January.
The Wall Street Journal reported last month that year-over-year home sales were up 3.5 percent from 2011 but that the median price for new homes was down by almost 10 percent from the previous year.
And Atack isn't the only one bullish on new home construction. Gray Stettinius, co-founder of Tuckahoe Creek Construction, said he's seeing more activity, too.
"Homes in the $250,000 range have been coming back for some time, and homes in the $400,000 [range] are starting to pick up noticeably," said Stettinius, a former president of the Richmond Home Builders Association.
Tuckahoe Creek, which focuses on $800,000-plus homes, is starting to get nibbles as well, something that has not happened in years, Stettinius said.
"When times were good, we had two or three projects we were building and three, four, five people we were talking to seriously about new projects," he said. "Right now we have four of five people we're talking to seriously, and that always comes back first. That just wasn't happening last year."
More reading: Go west, young man, a Q&A with Bob Atack.