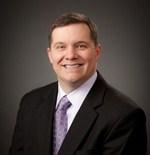 A local loan officer recently jumped ship for another bank and took his catchphrase with him.
Joe Dunn, who for the past couple of years was one of the top producers at Village Bank Mortgage, made the move last month to Monarch Mortgage.
In addition to a book of business, Dunn brought with him a tagline that he runs in local radio commercials and that has become part of his public persona.
The ads end with a line that goes something like this: "Call Joe Dunn at [insert bank name here], where it's a Dunn deal."
"I always joke about it. At Village it really became like a joke," Dunn said. "Then I started marketing it, and everywhere I went people would remember the name."
Upon leaving for his new position, Dunn quickly swapped out the Village name for Monarch in his commercials.
The slogan and its use were so important to Dunn that they were a part of the discussion of the terms of him leaving Village.
"Part of the agreement when I left was I wanted to continue to advertise that slogan," Dunn said. "It wasn't like Village had a copyright on it. I kind of wrote the ads myself."
A native of South Hill, Va., and a Hampden-Sydney grad, Dunn has been in the mortgage business for almost 20 years.
He went to work at Village Bank Mortgage, the mortgage arm of the $600 million Midlothian-based bank, in 2009.
Village has struggled over the past couple of years to deal with tens of millions of dollars worth of bad loans and foreclosed properties. Village made big-dollar loans on developments that fueled the growth of Chesterfield County and other areas around Richmond. Its mortgage division grew rapidly during the boom.
On Feb. 9, Village entered into an agreement with federal and state banking regulators aimed at requiring the bank to take steps to improve its finances and get on more stable financial footing.
It was about that time that Dunn made his move to head a local office of Monarch Mortgage, the mortgage subsidiary of Chesapeake-based Monarch Bank.
Monarch has a modest presence in Richmond with loan offices but no actual bank branches. It has $900 million in assets and has remained stable throughout the downturn.
Dunn said he has only nice things to say about Village, no matter what people might read into his departure.
"A lot of people make assumptions, but Village was great people," Dunn said. "I had a great run there.
"This was an opportunity to be part of a bigger organization that had more plans for growth. And they wanted somebody to step up and create the brand here in Richmond."
That's where Dunn and his "Dunn deals" come in.
"I'm here really just to help them create the brand, to increase their presence," Dunn said.
Monarch is also licensed to lend in more states than Village, including Maryland, West Virginia and Pennsylvania.
Dunn said that would give him room to grow. He originated more than $35 million in loans a year at Village, he said.
"My goal is to double that," at Monarch, he said.