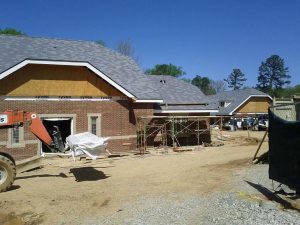 The University of Richmond is giving its sororities their own space, a first for the campus, as part of a $5 million project.
UR is constructing eight "cottages" on campus to house its sororities and a student activity center. The cottages and activity center will add about 16,000 square feet of new construction to campus, university spokesman Brian Eckert said.
The school paid for the project through bond sales. RVA Construction is the lead contractor.
The activity center will hold upward of 225 people and can be used by the university to host events, Eckert said.
"This is a positive thing because the university has been hurting for that kind of space," he said.
Mark Gilstrap, principal at the company, said UR is a repeat customer for RVA Construction. His firm has handled dorm renovations and a $3.14 million, 6,000-square-foot addition to the Westhampton Center.
Sororities at UR have long sought their own social spaces, and last February the school's Board of Trustees approved the project. A land use permit was approved by the city in August for the 2.5-acre parcel of land.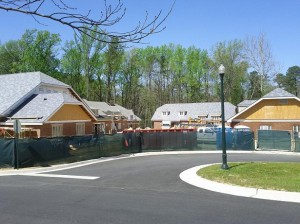 The sororities will rent the cottages from the university at a rate of $50 per sister per semester.
Eckert said the sororities would not be allowed to register the cottages for parties but can use them to host events and meetings.
The school's fraternities also rent buildings on campus — the so-called "lodges" — and host parties there. Almost 50 percent of UR's roughly 3,000 undergraduate are affiliated with fraternities or sororities.
UR has been on a building spree since the economic downturn, including the 57,000-square-foot Carol Weinstein International Center, its new football stadium and Queally Hall, the addition to the business school.
Eckert said that the school has managed to get great deals on the buildings.
"In a way, the slowdown has been good for us, because we've been able to do a lot construction for really reasonable prices," he said.