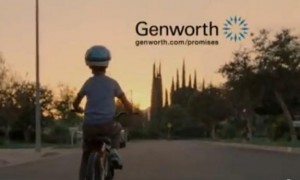 One of Richmond's biggest financial firms closed Monday on a deal to sell off yet another piece of itself.
Genworth Financial sold its tax and accounting advisers unit, known as Genworth Financial Investment Services, to a Los Angeles-based firm.
Genworth first announced the deal with Cetera Financial Group in January. Genworth received $79 million in estimated proceeds from the sale, according to an SEC filing.
Headquartered off West Broad Street, Genworth has been selling off units of the company in an effort to combat losses it suffered in its mortgage insurance operations as a result of the housing bust.
In October, it closed on a deal to sell its Medicare supplement business to health-care giant Aetna for $290 million.
In January, the Glen Allen-based company did away with many of its annuities products, cutting 130 local jobs.
Company spokesman Al Orendorff said no local Genworth employees are affected by the Cetera deal. The company has more than 1,000 employees locally.
Cetera said in a news release that the deal brings $13 billion in client assets into its fold from Genworth Financial Investment Services. Cetera also said it is working to come up with a new name for GFIS.
GFIS consists of a network of about 2,000 independent tax and accounting professionals and financial advisers. The unit was founded 1981 and had been part of Genworth since 1998.
Cetera is owned by New York private equity firm Lightyear Capital.