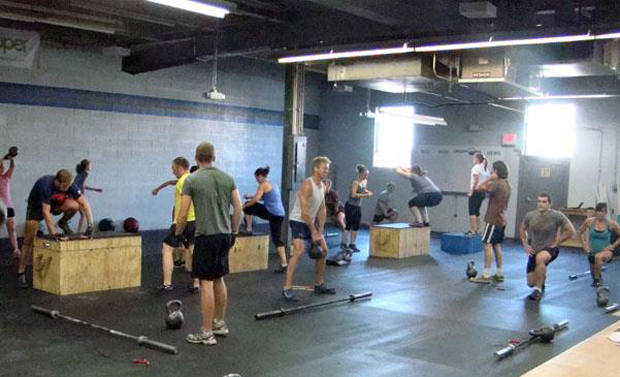 Jake Rowell is bringing his kettle bells and medicine balls to Colonial Heights.
Rowell, who owns the CrossFitRVA, plans to open a second CrossFit gym on Continental Boulevard in May.
Rowell said the new gym, dubbed Colonial CrossFit, will cater to Fort Lee soldiers.
"We have a steady stream of people coming from Fort Lee, so we figured we'd open one there to be a little closer to them," Rowell said.
Jeremy Harrington, a fellow CrossFitRVA trainer and co-owner of the new gym, said it would also save some customers from driving all the way to Richmond from Petersburg.
"Judging by the amount of people we get [from that area], if we can get 15 to 36 people willing to drive an hour each way here then we can get at least three times that to come to the Colonial gym," Harrington said.
Rowell has trained customers with old-school workouts such as pull-ups, pushups, barbells and kettle bells since 2007. Often the workouts end with an intense 10-minute segment.
Last year, he expanded to a 10,000-square-foot facility on Leigh Street.
CrossFit isn't a franchise, like Gold's Gym. Instead, CrossFit gyms pay a licensing fee to use the name. There is no limit to the number of CrossFit gyms that could pop up in a given area.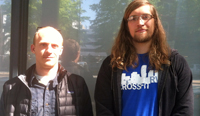 Harrington, 28, and Rowell, 26, started fleshing out a plan for a second location in November. (Harrington is pictured left in the photo)
"It's something we've been thinking about for a couple years," Rowell said.
The business partners leased the 4,000-square-foot space in Colonial Heights in January and are investing about $20,000 into the new gym.
CrossFitRVA had about 250 members in January, more than double from two years ago, Rowell said. The two hope to have 100 members at the Colonial Heights location by the end of the year.
Memberships cost $110 to $195 per month.
The CrossFit method of working out has drawn a cult-like following the past few years, with four gyms springing up in Richmond and 68 in Virginia.
Rowell said the personalized training sessions and small group workouts at CrossFit have ignited the trend.
And CrossFitRVA isn't the only local gym beefing up. Jen Grabham, co-owner of the West End CrossFit on Cox Road, said she doubled the size of her space in February.
"We had to cap classes off at 15, and even then it was tight," she said. "It was more for safety issues. People would go in waves. Half our members would go at one time and then others would go."
West End CrossFit opened in May and has more than 100 members.
The growing popularity leaves the door open for bigger gyms such as American Family Fitness or Gold's Gym to try and grab some of the mojo.
"Nothing's stopping them. Major gym chains could open a CrossFit," Rowell said. "But it's hard to see them [chain gyms] offering a better deal with better service and making money on it."
Read more: Gym proves good fit for Hopper Apparel