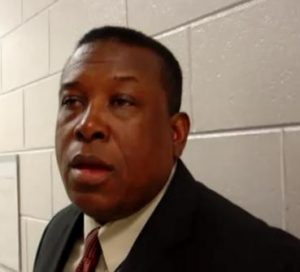 March 2011 was good for almost everyone in the local college basketball world.
But while Shaka Smart, Chris Mooney and their teams at VCU and the University of Richmond grabbed headlines as dueling Cinderellas, Willard Coker made news of a different sort.
Coker was fired as head coach of Virginia Union University men's basketball team last year during March Madness, and now he has sued VUU for defamation and millions of dollars in damages.
The suit alleges that VUU Athletic Director Michael Bailey knew his statements to the press about Coker's dismissal being tied to supposed recruiting issues were false when Bailey announced the hiring of Coker's replacement at a news conference.
"The bottom line is we think Virginia Union went out of its way to throw Willard under the bus when they hired their new coach," said Richard Hawkins, Coker's attorney.
Coker claims in a lawsuit filed last week in Richmond Circuit Court that VUU openly defamed him by falsely stating it fired him because he had "shortfalls" in his recruiting of players.
He claims the allegedly false remarks have prevented him from landing a new coaching job and harmed him financially and emotionally and tarnished his reputation as a coach.
In a 10-page suit — which at times sets the scene like a screenplay — Hawkins claims that his client wasn't let go from VUU because of any recruiting issues.
Rather, the suit alleges that the sudden spotlight thrust onto the younger coaches at VCU and UR led VUU officials to want to make a media splash by putting Coker's 30-year-old assistant, Luqman Jaaber, at the helm of its basketball program.
Bailey allegedly told Coker in a meeting prior to the press conference that the school was also concerned about an altercation that season between one of Coker's assistant coaches and a VUU player that also received "unwanted negative attention," according to the suit.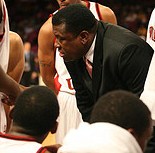 During that meeting in which Coker was told his contract would not be renewed, Bailey allegedly never mentioned recruiting issues as a reason for the firing. And Coker maintains no such shortfalls existed. Bailey's mention of such issues at the press conference were allegedly false and used as a way to "distract the public and the press" from the fact that it had no cause or fault on which to fire Coker and to minimize the fact that it was hiring a "relatively inexperienced and essentially untested, but young, new coach."
Coker, now 53, had tough shoes to fill when he was hired as VUU's head coach in 2009. He replaced Dave Robbins, a hall of fame coach who in 30 years at VUU had a record of 713-194.
According to the suit, Coker was a star player for VUU and played on its 1980 NCAA Division II National Championship team. He also served as Robbins's assistant for 23 years.
The VUU Panthers had 55 win and 25 losses in Coker's three seasons at the school between 2009 and 2011, including a NCAA tournament appearance in his first year.
But in Coker's final two years, the team lost in the first round of its conference tournament. And VCU and UR were suddenly household names.
"All this happened at the same time, and that's not a coincidence," Hawkins said.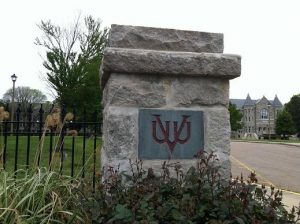 A year has passed, and Coker has yet to find a coaching job — neither as a head coach, nor as an assistant.
"He's not doing anything, and it's unfortunate," Hawkins said.
He's had interviews with schools, but no luck yet, and Coker and Hawkins think the statements about his alleged recruiting issues are to blame.
"We have a pretty strong sense that the accusations against him [during that news conference] are behind why he's not getting any jobs," Hawkins said.
Several messages left for VUU President Claude Perkins, Bailey and VUU spokesperson Shena Crittendon were not returned by press time.
Hawkins said VUU has been served with the suit but has yet to formally respond.
In calculating the $2.35 million in total damages sought, Hawkins said he took into account what Coker would have been paid and the perceived harm to his reputation.
"He's lost salary, the ability to get a replacement job and a good reputation of having been at a school for 23 years," Hawkins said.
Coker is seeking a jury trial.