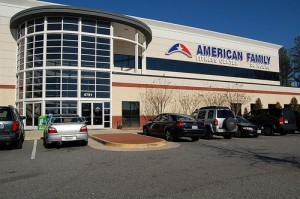 A Richmond-based health club chain is the new sponsor of the Richmond half marathon.
Sports Backers, the race organizers, announced Tuesday that American Family Fitness is sponsoring the 13.1-mile race formerly sponsored by McDonald's.
Sports Backers director Jon Lugbill said McDonald's is still involved in the race but just not as the title sponsor.
Sports Backers also moved the finish line to the intersection of Fifth and Tredegar streets, the same finish as the Anthem Richmond Marathon.
Lugbill told BizSense in March that the group moved the finish line to make room for an after-party on Brown's Island.