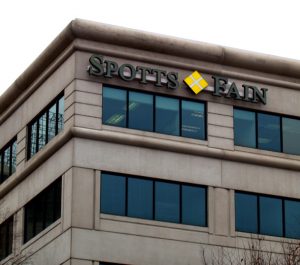 (Correction: Mark Miller's name was incorrectly listed in the original version of this story as Mark Mill.)
A downtown law firm has lured four lawyers from a larger rival over the past three weeks.
Spotts Fain in the last few weeks snagged David Reed, David DuVal, Mark Miller and Billy Mauck Jr., all former partners at Williams Mullen.
That brings Spotts Fain's attorney count to about 40. Founded in 1988 and headquartered on East Franklin Street, Spotts Fain has grown slowly, doubling in size over the past decade or so.
Reed, Duval and Miller, who came over at the same time late last month, focus on commercial real estate law.
Mauck, whose first day was Wednesday, is a commercial litigator representing the construction industry, including general contractors, suppliers and developers.
All four are now shareholders at Spotts Fain.
Their departures weren't part of any planned exodus, according Spotts Fain President Meade Spotts.
"We never intended to hire four people at once," Spotts said. "It all just sort of fell together in the same two- or three-week time frame."
Although the departures of four attorneys at once might be a major blow to a smaller firm, it's just a ripple in the ranks of Williams Mullen, which has hundreds of attorneys at 10 offices across Virginia and North Carolina.
"You have a little more control over your own destiny when you go from a firm with hundreds of partners to 15 or 20 partners," Spotts said. "You have more say in the direction of the firm."
Spotts wouldn't give exact revenue numbers for the firm but said it brings in between $10 million and $50 million annually.
Also on the move this month were two lawyers who jumped from Hunton & Williams to LeClairRyan.
Edward White and Janet Cho both left Hunton & Williams for LeClairRyan's intellectual property and technology practice.