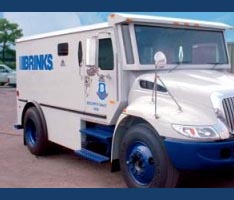 The multimillion-dollar parting package paid to an outgoing Richmond executive has led to bickering between the company and an investment research firm.
On one side is the Brink's Co., the locally based armored car giant that paid longtime chief executive Michael Dan a $4.17 million retirement package in December.
But Institutional Shareholder Services, a Rockville, Md., firm, is calling foul, saying the package is excessive given Brink's poor recent stock performance.
ISS compiles reports for institutional shareholders related to proxy votes. Its 18-page report on Brink's and Dan's severance pay recommended shareholders vote against the company's proposed compensation packages for coming years.
"The succession agreement with the former CEO who retired in Nov. 2011 appears excessive given that shareholders have experienced negative returns over the previous 5-year period," ISS said in its report.
"Shareholders have become increasingly skeptical of 'pay for failure' packages that follow a period of sustained underperformance."

The $4 million succession payment is just part of the package Dan received for his 24 years with the company, which totaled $30.7 million, according to the ISS report.
Brink's fired back, telling its shareholders in a letter that ISS's report was flawed and that "we strongly believe our executive compensation program directly links pay with performance and is in the best interests of the Company's shareholders."
Brink's spokesman Ed Cunningham said the $4 million payment was part of a contract with Dan (pictured left) dating to 1998.
"ISS felt it was excessive," Cunningham said. "The disagreement we have centers around the fact that it was contractually required."
The tiff is set against a changing landscape of rules governing shareholders' ability to voice concerns on executive pay at public companies.
The so-called "say-on-pay" rules were enacted as part of recent federal financial reforms and allow shareholders to vote every few years on the way top executives are being compensated.
Most companies began instituting say-on-pay votes last year, but the votes are nonbinding, meaning companies don't have to act on anything.
Some Brink's shareholders voted against the company's compensation recommendations last year, and Cunningham said the company listened.
"We've responded by changing our executive compensation to make it more aligned with performance," he said.
Recently Brink's got rid of a severance agreement it had with Chief Administrative Officer Frank Lennon. The agreement was created in the late 1990s and included gross-up of excise taxes, a provision by which the company paid the taxes on any golden parachute Lennon would have received if Brink's had been taken over by another company.
Brink's said that doing away with the agreement is part of sticking to its "pay-for-performance philosophy and strong corporate governance."
"Our message is we have responded to concerns in say on pay, and I think you'll see more of that," Cunningham said.