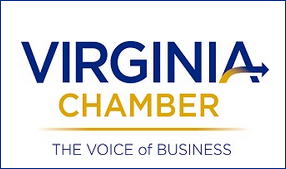 At least one local business can call itself fantastic.
Of the 50 fastest growing companies in the state, only one is based in Richmond, according to a list released last week by the Virginia Chamber of Commerce.
TBL Networks was the lone Richmond company on this year's Virginia's Fantastic 50, which ranked companies across the state based on revenue growth between 2007 and 2010.
But that one is better than last year, when not a single Richmond company made the list.
TBL Networks, an information technology company founded in 2007, ranked 12th in the Fantastic 50. It had $9.86 million in revenue in 2010, according to the rankings. Its revenue growth from 2007 to 2010 was 837 percent.
CEO and co-founder Alan Sears did not return a call by press time.
As usual, companies from Northern Virginia dominated the list. All but about 15 of the 50 were headquartered there and consisted largely of government contractors.
Twelve companies from Hampton Roads made the list. Valkyrie Enterprises, a Virginia Beach-based defense contractor, claimed the top spot.
Integrity Management Consulting of McLean, Agilex Technologies of Chantilly, Evoke Research and Consulting of Arlington, and Rand Enterprises in Newport News rounded out the top five.
Two companies from Fredericksburg and a couple in the western part of the state also made it into the top 50.
To be eligible for the list, companies must have been privately held and headquartered in Virginia. They must have had sales between $200,000 and $100 million, positive revenue growth and positive net income in the most recent fiscal year compared with the previous year.