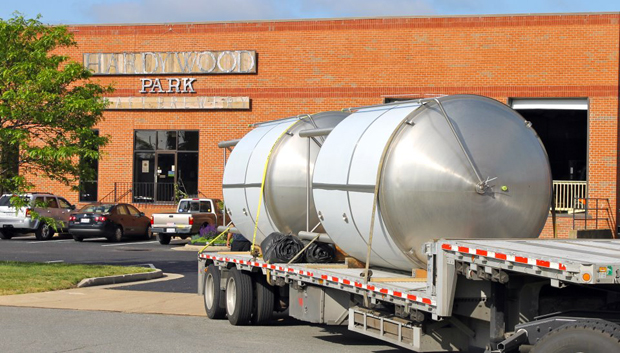 One of Richmond's newest breweries is doubling its production capacity.
In late April, Hardywood Park Craft Brewery added two 80-barrel fermenting tanks to their 12,000-square-foot warehouse in an industrial part of town near the Diamond.
"We're getting them hooked up now and hoping by the end of the week to start filling them up," said Eric McKay, who started brewing with business partner Patrick Murtaugh in September.
The brewery had been using four 40-barrel tanks, with each producing about 31 gallons per batch. (There are about 250 pints, or two kegs, in each barrel.)
With the new tanks, Murtaugh said, the brewery will produce about 2,800 barrels a year. Legend Brewery produces around 11,000 barrels a year.
"We thought it would take us a year to get to this capacity," McKay said. "We're about five months ahead of our expansion plans."
The longtime friends invested about $140,000 to get the new 30,000-pound tanks installed and add new concrete floors to withstand the extra heft.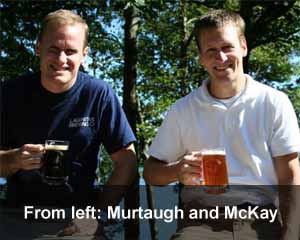 "We had to rip out about 2,500 square feet of concrete," McKay said.
The tanks cost $35,000 each.
Hardywood has taps in about 90 restaurants in Richmond. Murtaugh and McKay started with a blonde ale beer, the Hardywood Singel, and expanded with seasonal flavors such as the Hoplar, a double IPA and Bourbon Cru.
"Now we're sort of figuring out what we're going to roll out in the summer months," McKay said. "We're considering some sort of wheat beer or something with fruit in it."
"We've also had some brainstorming sessions with Buz from Buz and Ned's on a smoked-beer concept," he added.
Read more about how the friends got their start in Richmond: