A Shockoe Slip company has found a way to bankroll its R&D department.
Intelliject, a seven-year-old pharmaceutical and drug device company, landed a $15 million loan to finance the development of its next generation of products.
The company received the loan from Hercules Technology Growth Capital, a publicly traded specialty lender that finances technology and life sciences companies.
"It allows us to accelerate our efforts on the development of our pipeline products," Intelliject CEO Spencer Williamson said.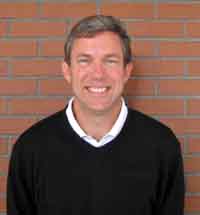 Williamson (pictured left) wouldn't discuss specifics of those new products, only saying that they would follow in the footsteps of its main invention, the b, a credit card-shaped epinephrine injection device. Epinephrine is used to combat severe allergic reactions, such as to bee stings or peanuts.
"We like to talk about products at the right time," Williamson said. "We're going to keep pretty quiet about the specifics."
Founded in Richmond in 2004 by brothers Evan and Eric Edwards, Intelliject also has the backing of Sanofi, a giant drug maker. Sanofi signed a deal with Intelliject in 2009, paying the company $25 million up front with an additional $205 million waiting in the wings, plus licensing royalties.
The money gave Intelliject the shot in the arm it needed to fully develop and test the e-cue. In exchange, Sanofi gets the licensing rights to market, manufacture and sell the product, which will compete in a multibillion-dollar industry.
In February, Intelliject settled a year-long patent infringement lawsuit filed against it last year by Meridian, a subsidiary of Pfizer.
The company claimed that Intelliject's e-cue infringed on Meridian's popular epinephrine device, the EpiPen.
The settlement — the terms of which were not disclosed — cleared a path to finally get the e-cue to market.
Barring any further obstacles, Sanofi will launch the e-cue after Nov. 15, per the settlement.
Headquartered in the Turning Basin Building, Intelliject employs about 20 workers and has four products in its development pipeline.
Williamson said the company chose to finance the development of those products through a loan rather than some other means to avoid giving up an ownership stake.
"We wanted non-diluted capital," he said. "There is capital available for the right businesses in health care."
Williamson wouldn't disclose how the company's ownership structure is divvied up.
If and when the firm's new products are ready for the next step, Williamson said the company would explore all kinds of deals, including arrangements similar to the one with Sanofi.
"It's to be determined what the commercial arrangements will look like," he said. "Future partnerships may look similar. They may look entirely different."