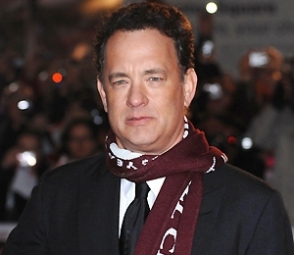 Richmond had Daniel Day-Lewis and Steven Spielberg. Now another Virginia city is getting Tom Hanks.
Gov. Bob McDonnell announced Wednesday that scenes from a Hanks film about sea captain Richard Phillips will be shot in Virginia Beach.
Hanks will play Capt. Phillips, who became famous in 2009 after four Somali pirates hijacked the Maersk Alabama freight ship. Phillips was kidnapped by the pirates, only to be rescued through a dramatic sniper operation carried out by Navy SEALs.
The film, entitled "Captain Phillips" is set for release in March 2013.
To help land the deal, the film will be eligible for a $300,000 grant from the Governor's Motion Picture Opportunity Fund.
The movie will be directed by Paul Greengrass and is based on the book "A Captain's Duty: Somali Pirates, Navy SEALs, and Dangerous Days at Sea."
"When Tom Hanks last spent time in the Commonwealth it was as Executive Producer of the award-winning miniseries John Adams," McDonnell said in a prepared statement.  "I am pleased to welcome him, along with the entire Captain Phillips team, back to Virginia with this story of modern-day heroism on the part of Captain Richard Phillips and the Navy SEALs whose daring actions resulted in his ultimate release. "
The announcement comes on the heels of Richmond's turn in the spotlight last year thanks to Steven Spielberg's film "Lincoln." A large portion of the film, which stars Day-Lewis as Abraham Lincoln, was shot in and around Richmond.
"Our investments in the job-creating film industry continue to pay off for the citizens of Virginia," McDonnell said in his release Wednesday.