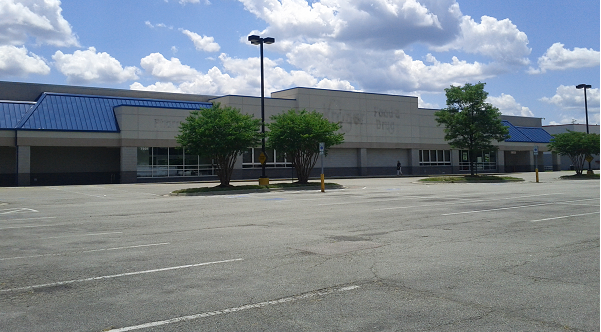 A new player wants to supply Richmond restaurants with food and equipment.
Restaurant Depot, a wholesale club for food preparation businesses, bought the old Kroger off of Brook Road on May 14 for $3.76 million under the name JMDH Real Estate LLC.
According to Henrico County public records, Restaurant Depot has applied to operate in the 63,000-square-foot location, which is located at 7951 Brook Rd.
The New York-based company has locations in Virginia Beach and Alexandria, but this is the first store in the Richmond area.
Restaurant Depot is a cash-and-carry business for restaurants and catering companies. Membership is free with a business license showing you are in the food industry.
The store sells food, flatware and fixtures and will likely compete for business with big food distributors such as Sysco and locally owned fixture businesses such as Gusti's.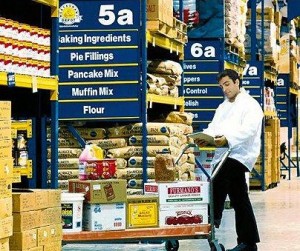 CEO of the Jetro Cash and Carry  Enterprises Stanley Fleishman, Restaurant Depot's parent organization, said in an email that the new store would be open in December and would initially employ about 35 people. Hiring, he said, would start in September.
Fleishman said the company was still in the early stages of the project and could not provide an estimate on how much the company would be investing beyond the initial $3.76 million.
The Kroger location closed in November. Kroger spokesman Carl York said the store wasn't meeting its expectations.
"We bought that property back in 2000," he said. "It just didn't perform well for us, and when we opened our Atlee Road store, it pulled customers away from Brook Road. We know that when we open a new store we are, in some ways, cannibalizing from our other locations."
York said that closing the Brook Road store didn't in any way mean Kroger was pulling back from the region. As part of an $81 million investment in the area, Kroger is opening a 130,000-square-foot store in Stonebridge. It has also expanded its Carytown store, remodeled its Willow Lawn store and begun remodeling its Bon Air store.
Martin's has also made a push to draw in customers by expanding its fuel program in the region to compete with Kroger's fuel program.