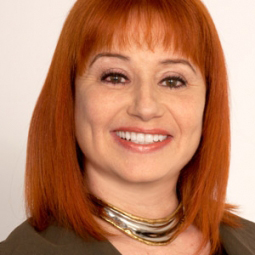 By way of New York, the Brandcenter has a new leader.
On Tuesday, advertising industry veteran Helayne Spivak was named director of the Brandcenter, Virginia Commonwealth University's marketing and advertising school.
Spivak, who most recently was chief creative officer of New York ad firm Saatchi & Saatchi Wellness, will take the helm Aug. 15.
She replaces Rick Boyko, who will retire from the Brandcenter on July 1 after nine years as director. Mike Hughes, president of the Richmond-based Martin Agency, remains chairman of the Brandcenter.
Although she wouldn't say exactly how many years she's been in the business, Spivak has worked at many ad firms, including Hal Riney, Young & Rubicam, Ammirati Puris Lintas and JWT.
"I've been doing this for a while," she said.
She's worked national ad campaigns for Sears ("Come See the Softer Side of Sears"), Burger King, UPS, Kodak and a U.S. president.
In the course of her career, she has also been a restaurateur and a stand-up comedian.
Speaking by phone Tuesday, Spivak said she was born and raised in New York and attended the Parsons School of Design in New York City.
The decision to jump from the business world to academia came after she heard about the opening at VCU and friends in the industry encouraged her to look into it.
"It seemed like a natural next step," she said. "I love the business. This seemed like a way to give back, to kind of complete the circle."
She said her first order of business would be getting to know everyone in the program. Then she'll try to carry on the tradition of churning out students into the competitive ad industry.
"This is not something that's broken. This is something that's thriving," she said of stepping into Boyko's shoes.
"The challenge is keeping it relevant and changing according to the way the business world is changing."