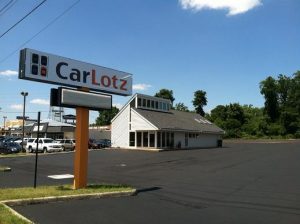 After barely a year in business, CarLotz has its second location up and running.
The Richmond-based car consignment startup, founded in April 2011, officially opened its new lot Monday in the West End.
"Welcome to number 2," said CarLotz founder Michael Bor, showing off the new store at 8406 W. Broad St. on Wednesday.
The company has worked since May to spruce up the former Enterprise Rent-a-Car space with a makeover that includes CarLotz's usual orange color scheme and decor. Kristi Lane of local interior design firm Visible Proof designed the renovation.
The 1.25-acre lot is on a busy stretch of Broad, amid plenty of other car dealers, and has room for up to 120 cars.
CarLotz, which opened on Midlothian Turnpike in May 2011, is trying to appeal to car owners who want to sell a vehicle without the hassle of listing it on Craigslist or the financial hit of trading it in to a dealer, where trade-in prices tend to be the lowest.
Customers pay CarLotz $199 to prep the car for sale. The customer sets the price, and the company markets the vehicle and handles all the calls and offers that come in. If and when a car sells, CarLotz takes $600 of the proceeds — no matter the sale price.
The company has 130 vehicles in inventory, ranging from a Kawasaki motorcycle for $2,700 to a 1968 Ford Shelby Mustang for $73,000.
CarLotz is looking to expand further into selling corporate fleet vehicles and has found business from an unexpected source: estate attorneys tasked with selling vehicles of the deceased.
"We're finding little niches that we never considered," Bor said.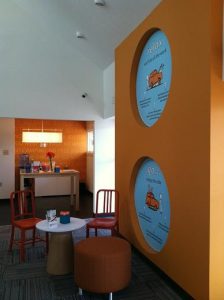 Bor, along with co-founder Aaron Montgomery and Will Boland, will spend most of their time at the new store, having hired a general manager for the Midlothian location. The company is also looking to add a few entry-level customer service employees.
Bor said that the new location's renovation didn't break the bank and that the company continues to use the $1.5 million it raised in March to upgrade its technology systems. That includes creating a more robust customer relationship management software system.
"We're learning from customer interaction how to make it better," Bor said.
In addition to the $1.5 million raised this year, CarLotz raised an initial $525,000 at its founding.
The new West Broad lot isn't full yet. The company brought over 12 cars from its Midlothian Turnpike location to start things out.
And on its second day, the new store sold its first car: a Lincoln Navigator that had been at the Midlothian location for a while and immediately generated interest once it was on Broad Street. That quick sale gave Bor and his team some ideas on how to mix and match the inventory with each location.
"We're going to experiment to see if certain types of cars might do better" at certain locations, he said.
A third location is also in the works for CarLotz. It has been searching in Hampton Roads, which has a competitive used car market because of its concentration of military personnel. But the company is still looking for its ideal site.
"We're getting there," Bor said.