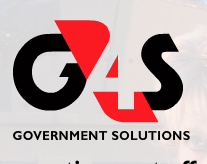 A Florida government-contracting firm is laying off dozens of workers at Fort Lee.
G4S Government Solutions, which among other services provides private security forces for the government, will eliminate 68 jobs at the Petersburg Army base, effective Sept. 30. The cuts are a result of a contract that is ending.
G4S spokesperson Susan Pitcher declined to say exactly what type of positions are being cut at Fort Lee.
"We can confirm that this contract has an expiration date currently expected to be [Sept. 30] and there has been no re-competition," Pitcher said in an email to BizSense.
G4S is laying off another 98 employees at Fort Belvoir, an Army base in Northern Virginia, on Sept. 30.
The company, headquartered in Palm Gardens Beach, Fla., was formerly known as Wackenhut Services. It has 12,000 employees that are hired to protect sensitive government sites in the United States and abroad, according to the company.
The cuts are at least the second sizeable round of layoffs announced in the Richmond area in recent weeks.
Texas health-care company Golden Living said last month that it is laying off 42 Richmond workers. Those cuts at a facility in Chesterfield County will take place in early October.