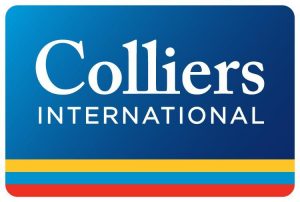 One of Richmond's oldest commercial real estate firms is changing its letterhead.
Harrison & Bates, which has held on to its name since 1910, is now part of Colliers International, shedding its Grubb & Ellis affiliation and taking on the mantel of one of the largest real estate companies in the world. The change took effect Sept. 1.
David Williams, now managing director of the local Colliers office, said the two sides had been in talks for about two years, ever since Grubb & Ellis ran into trouble when the real estate bubble burst.
"When [Grubb & Ellis] started having issues in the severe recession, we started looking at our options," said Williams, who was previously chief executive at Harrison & Bates. "We needed to start to consider what would happen if things went sour, which, of course, it did."
Grubb & Ellis filed for bankruptcy in February and was quickly sold to the Cantor Fitzgerald-associated BGC Partners. In April, Grubb & Ellis was renamed Newmark Grubb Knight Frank.
The deal marks a sizeable expansion for Colliers in Richmond. Colliers International has had a two-man shop in James Center for about two years that serves mostly large corporate clients in Richmond and internationally. The Harrison & Bates team brings with it 22 brokers.
Andrew Ferguson, director of the Colliers corporate services office in Richmond, said it remains to be seen how his group will work with the former Harrison & Bates team.
"We've got a lease at James River Center," Ferguson said. "We're thrilled to have them on board. They are a highly ethical brokerage and great at what they do. We're going to integrate with the Harrison and Bates folks as soon as it is possible to do so."
In a news release issued Tuesday, Williams said he plans to expand the firm's presence into Hampton Roads.
Harrison & Bates is the second local commercial real estate firm in recent weeks to raise a new national flag.
Eagle Commercial Realty, one of the newer brokerages in Richmond, became NAI Eagle after buying into commercial real estate giant NAI Global last month.