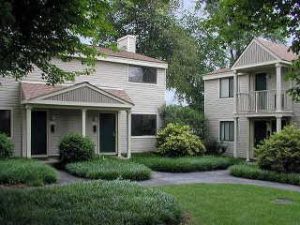 An Iowa real estate firm has taken a big bite out of the Richmond suburban apartment market.
BH Equities closed last week on the 338-unit Bramblewood Estates for $19.5 million, the company's fourth local apartment complex purchase since July 2011.
The Southside property, which was built in 1978, is near Chippenham Parkway and Jahnke Road.
In the past 14 months, BH Equities has spent more than $116 million on four Richmond apartment complexes:
Atlanta-based Apartment Realty Advisors represented Boston-based real estate firm Beacon Communities, which previously owned Bramblewood.
BH Equities now owns 1,370 units in the Richmond market, according to ARA.
Northern Virginia-based ARA brokers Mike Marshall, Drew White, Ryan Ogden and Richmond-based Wink Ewing worked the deal.
"There was a lot of interest in this property, which is a positive sign for the area's apartment market," Marshall said in a prepared statement.