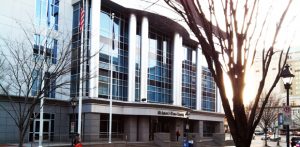 One of Richmond's largest media companies has finally washed its hands of newspaper ink.
Media General said Monday that it had sold the Tampa Tribune, the only newspaper it still owned, for $9.5 million.
The century-old Tribune and its associated print and digital products were purchased by Los Angeles-based private equity firm Revolution Capital Group. 
The deal marks completion of Media General's plan to unload its newspapers, including the Richmond Times-Dispatch, as it transforms into a TV-centric media company.
In May, Warren Buffett's Berkshire Hathaway bought all of MG's newspapers, with the exception of the Tribune, for $142 million.
"It's a bittersweet day for Media General to complete the sale of its last remaining newspaper group," chief executive Marshall Morton said in a prepared statement. "The Tampa Tribune was our largest and second oldest newspaper. Many Tribune employees have decades of service. We will miss our colleagues at The Tribune and its associated print and digital platforms, and we wish them the very best."
Media General's holdings now consist of 18 television stations, mostly in the Southeast, and some web-based businesses.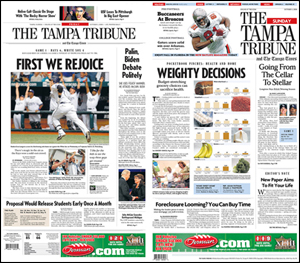 Since the Berkshire deal, Media General has laid off 75 employees and announced that Morton will retire at the end of the year. Morton, 66, has been at the helm since 2005. (Read a BizSense interview with Morton here.)
Media General now has about 1,400 employees, down from about 4,000 last year.
Morton could not be reached Wednesday afternoon for comment on the Tampa sale.
The Berkshire deal also gave Media General a $400 million term loan and a $45 million revolving credit line to help it better manage its hundreds of millions of dollars in corporate debt.
In addition to the Tribune newspaper, the sale included its website, TBO.com. Media General has owned at least a percentage of the Tribune since 1927. It bought the paper outright in 1970.
Media General said the $9.5 million sales price would yield approximately $2 million in net proceeds for the company.