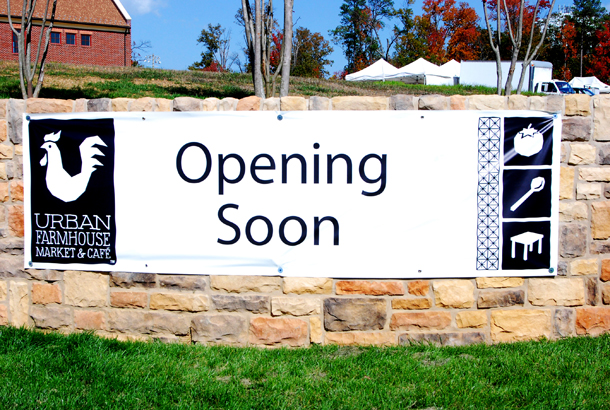 A new farmers market is putting down roots in Midlothian.
GrowRVA, the group behind the popular South of the James Market, has teamed with a Shockoe Slip cafe to create the Urban Farmhouse Farmers Market.
The weekly market, named after the Urban Farmhouse Market and Cafe in the Slip, started about two weeks ago in the new MillWorks at the Green development at the intersection of Woolridge and Coalfield roads. The market sets up shop each week in front of the second Urban Farmhouse location, set to open this year.
Tom Garner and Woolfolk Construction developed the MillWorks, a 12-acre mixed-use residential, retail and office project. They approached GrowRVA this year about bringing in a farmers market, said Tim Murphy, GrowRVA's head of operations.
"We got some overwhelmingly positive feedback from customers," Murphy said. "That sort of tipped the scales and convinced us to keep going."
The Urban Farmhouse Farmers Market will run Saturdays from 2 p.m. to 5 p.m. through the first weekend of December.
About 200 customers and 20 vendors made it out to the first market Oct. 20. The developers lease the space to the market, and vendors pay for spots each week.
Urban Farmhouse owner Kathleen Richardson said she wanted to launch a project like this at her first location, but space constraints put the plan on hold.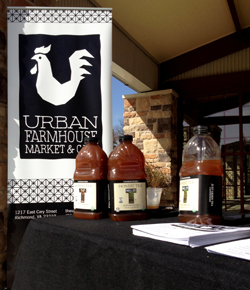 "GrowRVA did a wonderful job with the South of the James Market, and we were all really enthusiastic about this idea," Richardson said. "There wasn't one in the area, and we all think it will be a real plus for the community."
Richardson said the market should help attract customers to her new Midlothian Urban Farmhouse. She's shooting for a December opening for the 2,200-square-foot space.
"We had a few minor setbacks that caused some delays, but we're definitely well under way now," Richardson said.