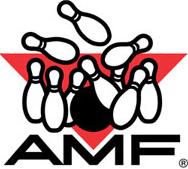 Mechanicsville-based AMF Bowling Worldwide, one of the world's largest bowling alley operators, filed Tuesday for Chapter 11 bankruptcy protection in an attempt to restructure its "burdensome debt load."
The company, headquartered in Hanover County, listed in its initial bankruptcy filing between 1,000 and 5,000 creditors. It listed assets of between $100 million and $500 million and debt of the same range.
The company said in a release Tuesday that it had reached a prearranged agreement with a majority of its secured first lien lenders and the landlord of a majority of its bowling centers to restructure its debt. The agreement calls for a restructuring through a "first lien lender-led debt-for-equity conversion."
The company expects to exit Chapter 11 within five months and expects to see "the elimination of a significant amount of its outstanding debt."
More than a dozen AMF subsidiaries were simultaneously put into Chapter 11 as part of the plan. Mechanicsville's QubicaAMF, of which AMF owns 50 percent, is not included in the filing.
Steve Satterwhite, AMF's chief financial officer and chief operating officer, said in a prepared statement, "This is a necessary next step in our strategic plan to strengthen AMF financially and operationally for the future."
"Over the past several years, amid adverse economic conditions that hit our core customer base hard, we continued to strengthen our operations, expand our league and open play offerings, and improve the customer experience. However, we must right-size our capital structure to gain the financial flexibility to improve our bowling centers and make other long-term investments that will help ensure AMF's future profitability and success," the statement said.
AMF said its business operations, including its bowling alleys, will maintain normal business operations during the Chapter 11 process.
The company will operate in the meantime with the help of $50 million in debtor-in-possession financing from some of its creditors.
AMF has hired the law firms Kirkland & Ellis and McGuireWoods to handle the bankruptcy filings.
Stay tuned to BizSense for more on the AMF bankruptcy.