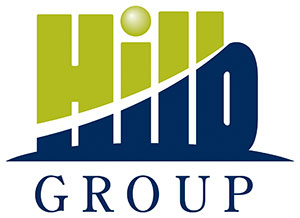 Bob Hilb's shopping spree continues, and his buying power just got recharged.
His locally based insurance brokerage firm, the Hilb Group, closed last month on two acquisitions, its fifth and sixth buys since it was founded three years ago. The firm padded its coffers in the fourth quarter of 2012 with almost $10 million in fresh capital from its private equity backer.
Hilb acquired CSE Insurance Agency in Abingdon and CSE Financial Services in Wise, Va., giving the firm a stronger foothold in the western part of the state.
It also bought B&H Insurance Services out of Winston-Salem, N.C. The agency specializes in transportation insurance policies for clients such as towing and trucking companies.
Financial specifics of the deals were not disclosed. Hilb said the principals of the agencies received a combination of cash and shares in the Hilb Group.
And Hilb said his firm, which acquires all types of insurance agencies to be owned under the Hilb umbrella, isn't done. It has two deals in the works that are expected to close later this month.
"We think there's still plenty of money in the coffer," Hilb said. "We're focusing this year on bigger deals. We'll see how that plays out. We have the luxury of being a lot more selective."
The firm began to look for more capital after it burned through its first round from BHMS Investments, the investment firm in New York that gave Hilb a pile of cash in exchange for a majority stake of company.
BHMS decided to give Hilb a second round, bringing its total investment in Hilb to about $23 million. Hilb said his firm has spent about $15 million of that on the acquisitions. Its first purchase with BHMS money was Richmond-based Venture Specialty Insurance.
Hilb Group brings in just under $15 million a year in revenue, Hilb said. The goal is to grow to $50 million to $100 million a year.
"We're confident we can grow it," he said.
Founded in 2009, the firm has 100 employees after adding about 40 through these latest acquisitions.