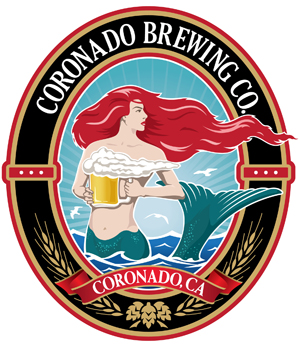 A brewery that shares its name with a West Coast island is heading east.
San Diego-based Coronado Brewing Co. has signed on with Brown Distributing and will be on tap in Richmond in October. The brewery was distributed in Virginia previously, but pulled out of the state about four years ago for what Coronado President Rick Chapman called problems with its wholesaler.
"It's always been a good state to sell beer for us and there was continued interest not only around the D.C. area but Virginia Beach and expanding to other areas as well," Chapman said.
Chapman said the Virginia market is similar to the San Diego market, and cited a heavy military presence in both locations as a reason for re-entering the state.
"You guys in Virginia are surrounded by military as we are here in San Diego," Chapman said. "There are a lot of military personnel that transferred from San Diego to Virginia."
Coronado, which on its logo plays on the legend of a mermaid around Coronado Island, is due to arrive in mid-October. Chapman plans to send the brewery's Idiot IPA, Orange Avenue Wit and Mermaid's Red, along with a slate of seasonal offerings.
Brown Distributing's Jacob Brunow plans to put Coronado in the "usual suspects" of Richmond microbrew bars, including Capital Ale House and Mekong. Coronado will also be available on store shelves in six packs and 22-ounce bottles. Brown currently distributes Coronado beers in Florida. Brown has a large operation in Florida.
Brunow said the beers' cross-country travel from California may keep the first batches limited to ensure the beer stays fresh.
"It'll be based on what they can get us and they are coming from San Diego," Brunow said. "That probably means we're not doing a huge amount right away."
Brown competes with Richmond-based distributors Loveland Distributing and Specialty Beverage of Virginia for contracts to put beer brands in bars and on store shelves.
Competition for craft beer has picked up in recent years. That has fueled a race to land the growing number of smaller breweries from around the country. Brown has put particular emphasis on signing Richmond-area and Virginia breweries.
Brown recently netted new local brands Lickinghole Creek Craft Brewery and Strangeways Brewery. Brunow said Brown is also working on bringing beer from Pennsylvania's Sly Fox Brewery to Richmond in the coming months.
Loveland picked up Kansas City-based Boulevard Brewing Co. in June and added Virginia Beach's Smartmouth Brewing Co. in July.