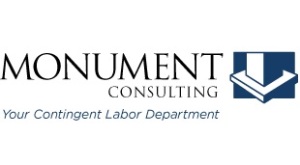 A Georgia staffing firm is expanding its presence in Richmond with the acquisition of a local HR company.
Atlanta-based Insight Global acquired Monument Consulting, an HR consulting firm based in the West End, Monument principal Brad Cummings said. The deal closed Nov. 22.
Cummings would not discuss the terms of the deal, but said things moved swiftly after Insight approached Monument about an acquisition.
"Everyone involved in the deal said it was one of the quickest deals they'd seen," Cummings said. "Insight Global recognized that they wanted to be in the business that we're in and had heard favorable things about Monument."
Cummings said the Monument Consulting name will still be used and that Insight Global will give the Richmond-based firm leeway to continue to do business as it has in the past.
"We're essentially an intermediary between companies hiring hourly workers and staffing firms," Cummings said of Monument Consulting.
Cummings said Insight Global, an IT staffing firm with offices in Richmond, has long done business with Monument in the past.
"Our businesses are very complementary," Cummings said.
Headquartered in Atlanta, Insight Global has 40 regional offices nationwide, including a location on East Cary Street.
According to its website, the firm mediates 20,000 IT employment placements each year for an array of Fortune 1000 corporations. With its purchase of Monument, Insight takes on 50 employees and Monuments offices in Richmond and Nashville. Monument also has employees working in Indianapolis and Denver.
"Insight simply brings resources to help Monument grow at a much faster pace," Cummings said in an email.
The deal adds to the growing list of local M&A transactions that have been announced as the year comes to a close. At least four other local firms have made moves to merge or be acquired in recent weeks, the largest of which include the pending $850 million purchase of Royall & Co. and the $250 million buyout of Baby Jogger, both based in Henrico County.
The acquisition of the Monument Consulting comes just a few months after the firm's two principal owners, Cummings and Matt Aprahamian, bought a Scott's Addition warehouse for Monument's new headquarters. Cummings said the timing of the new space and acquisition deal was purely serendipitous.
Insight Global CEO Glen Johnson could not be reached for comment on the deal.