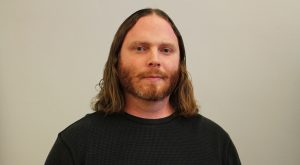 The Richmond BizSense ranks are growing again.
Jonathan Spiers joined us this month in the role of senior reporter and assistant editor. He's taking on the popular residential real estate beat, on which he'll cover everything from mansion sales to massive subdivision developments.
He'll also cover Richmond's publicly traded companies, the advertising and marketing industry, lawsuits and other news.
A native of Roanoke, Jonathan was raised most of his life in the Tuckahoe area of Richmond's West End. He graduated from Douglas Freeman High and then went on to Virginia Tech where he double majored in communications and interdisciplinary studies.
Raised by a pair of music teachers, his musical roots led him to play the baritone horn in the Marching Virginians while at Tech. He was with the band on the sidelines at the 2000 Sugar Bowl when Tech played for the national championship.
Jonathan's first job in journalism was the Independent-Messenger, a twice-weekly paper in Emporia. From there he came back to his home town for stints at the Henrico County Leader and the Far West End Press, eventually serving as managing editor until 2006.
He's spent the past decade or so reporting in the Wilmington, North Carolina, area, most recently with Port City Daily, an online daily publication.
Jonathan says he's excited to be back in Richmond to see what's changed since he's been gone – and what hasn't.
With the addition of Jonathan, BizSense reporter Katie Demeria is taking over our coverage of commercial real estate, in addition to her other beats on healthcare, law and nonprofits.
Katie replaces our reporter Burl Rolett who is now covering commercial real estate at our sister site in Denver, BusinessDen.com.
Loyal BizSense readers: please welcome Jonathan back to Richmond and drop him a news tip when you hear something interesting around town.
He can be reached at [email protected]