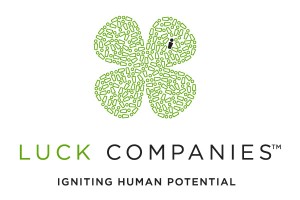 Richmond's stone king is chiseling off some weight.
The Luck Companies, a Goochland-based firm known for its quarries and stone yards, is selling two of its four business divisions as it looks to streamline its operations.
The company confirmed this week that its Har-Tru Sports and Luck Stone Center units are in the process of being acquired by unidentified buyers.
The Har-Tru division, based in Charlottesville, harvests and supplies crushed clay for tennis courts around the world. The company has owned Har-Tru since 1998, according to its website.
Luck Stone Center operates as a sort of retail chain for commercial customers like builders and masons to shop and pick up stone products. Its website shows it at one time had seven locations, in Charlottesville, Richmond, Leesburg, Dulles, Charlotte, Raleigh and Baltimore. The Richmond and Baltimore locations have been closed as the sale comes to fruition.
The privately held company would not identify the buyers, nor would it say whether the same buyer is acquiring both divisions.
It also would not comment on the financial terms of the sales or when the deals are set to close.
In an emailed statement, the company said it has informed its employees and customers of the pending sales.
"The decision was made after giving considerable thought to the long and short-term strategic plans for our company as a whole, and was driven by our decision to focus more exclusively on the aggregates industry," the statement read. "We believe these initiatives will lead to greater strategic focus and create growth capacity to expand our aggregates business."
A clearer explanation on the Luck Stone Center website said the company has "decided to focus on the core business of quarrying crushed stone through Luck Stone."
The Luck Companies consist of four business divisions: Luck Stone, Luck Stone Center, Har-Tru Sports and Luck Real Estate Ventures.
Luck Stone, which is the division that operates the quarries, has nearly two dozen plants and stone yards, mostly around Virginia.
The real estate arm is currently working on Ni Village, a 300-acre mixed-use development in Spotsylvania County.
Luck Companies currently has about 800 employees in its four divisions. The company would not specify headcounts at Har-Tru or Luck Stone Center, saying only: "During this time, we are ensuring that significant resources are committed to supporting our associates through the transition."
The Luck Companies holding company was created in 2011. Headquartered in Manakin-Sabot at 515 Stone Mill Drive, Luck has been run since 1999 by president and CEO Charles Luck IV, the third-generation Luck family member at the helm. His father, Charles Luck III, remains chairman, and his grandfather, Charles Luck Jr., started the company in 1923 with the purchase of Sunnyside Granite Company.