Free Agents Marketing, which is celebrating its 15th year in business, completed a rebrand for the Greater Richmond Chamber of Commerce, now ChamberRVA. The change corresponds with the organization's move to new office space at 919 E. Main St. and is meant to reflect the chamber's evolution and vision for the future.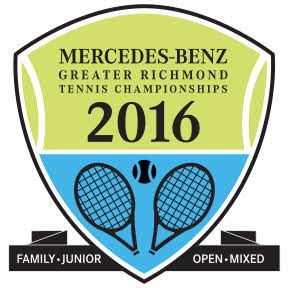 FAM worked with Mercedes-Benz of Richmond and Midlothian and the Richmond Tennis Association to develop a logo for the 2016 Mercedes-Benz Greater Richmond Tennis Championships. Mercedes-Benz is the title sponsor for the championships and is also sponsoring additional events throughout the year as part of a larger partnership with the tennis association.
The agency also launched a new corporate website for Guest Services Inc., the first of 10 web projects under development for the hospitality management company. The new websites are designed to integrate a number of technology vendors and provide visitors with content and access to booking and reservation systems.
West Cary Group hired James Banta as senior vice president of business development. Banta is charged with identifying growth areas in the communications industry and discovering new areas of opportunity for the agency. He has previously been involved in business development with GE Capital, JPMorgan Chase and Capital One, the latter of which he served as managing vice president of partnerships.
HeliumStudio redesigned the website for Fiorucci Foods, a Chesterfield-based company that produces authentic Italian deli meats. The website was redesigned to match the rollout of the company's new branding.
Team Eight redesigned its own brand identity and launched a new website to better reflect its focus on design services, specifically in the areas of print, identity and web design.
Create Digital was selected as a finalist for the Richmond Technology Council's Technology Builder award. Winners will be announced at the council's gala on May 11. The agency has also promoted Christen Daniels to senior strategist and Wes Royer to director of business analysis, quality assurance and data analysis.
The Martin Agency named COO Beth Rilee-Kelley as company president. The 33-year agency veteran will retain her COO duties and title while taking on an expanded role working with clients and participating in the agency's business development initiatives.
The agency also announced the addition of Olivia Browne as the first managing director of its London office, Martin London. Browne comes to Martin from 4Creative, Channel 4's in-house creative agency, where she was group business director.
Martin launched a national broadcast and digital campaign for hummus-maker Sabra Dipping Company. The campaign introduces the "Unofficial Meal," inviting consumers to foster a new ritual between lunch and dinner.
The agency also launched its first campaign for Purina. Called "Animals Speak Louder Than Words," the print, TV and digital campaign is one of several efforts underway to breathe new life into the American pet food brand.
OFD Consulting has been hired by event planner Fabrice Orlando of Marrakesh-based Cocoon Events Group to provide media relations work. OFD President Meghan Ely will also be presenting two sessions at the National Association of Catering & Events' national conference in July and is slated to speak on award submissions to the local Richmond NACE chapter in June.
Addison Clark developed and launched a new brand and website for Embrace Treatment Foster Care, part of ncgCARE. The foster care treatment provider has five locations in Virginia, including Richmond.
The agency was retained to rebrand Virginia Steel Specialties, a custom steel fabricator and manufacturer of industry products. It is also the new agency of record for Exterior Source of Virginia, a provider of home improvement products with locations in Richmond and the Tidewater.
Richmond Ad Club held its annual awards show April 1. The club presented its Ad Person of the Year award to Susan Dubuque and Roger Neathawk of ndp. Best-in-show awards went to: WORK Labs, for client Truth Reels (design show); Hue & Cry, for client CARE Foundation (production show); The Martin Agency (two awards), for clients GEICO (advertising show) and Tic Tac (interactive show); and VCU students Shane Brennan, Brit Kern and Annalie Robinson (student show). A full list of winners is available here.
The club also named Rachel Gregory as its new president. She is a media coordinator at ndp.
Madison+Main received a Bronze Telly Award this month for its online video "Jack at Home," part of its Value Your Power campaign for client Virginia Energy Sense. The campaign is a partnership with New York-based PR firm Burson-Marsteller and Richmond-based Alliance Group and is a finalist for two national PR awards: The SABRE Awards, to be announced May 3, and the PRSA Awards (Silver Anvil finalist), to be announced June 9.
The agency and its partners have launched a new phase of the campaign geared toward school-aged children. Madison+Main created new videos, home energy tests, Energy Star certificates, wall clings, posters, bingo cards and tip sheets for Virginia elementary schools to help kids learn about saving energy. A new online video, "Jack Celebrates Earth Day," was also created for the campaign.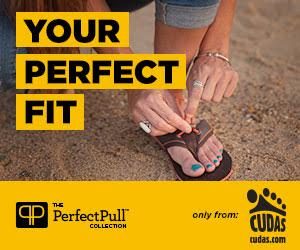 Madison+Main also launched a digital marketing campaign for Cudas, an Ashland-based sandals and water shoes maker.
Creative Visual Design was hired to build websites for Soladar & Soladar, a Richmond-based law firm; Petersburg Provisions, a grocery store in Petersburg; and the McIlwaine House, a historic home in Petersburg. It launched a new website for local food advocacy group Real Local RVA and bicycle safety advocacy group I Am RVA.
Rocket Pop Media provided branding services for this year's TEDxRVA and redesigned its website. The agency developed this year's theme, "Artful," strategized and managed social media and email marketing, and led PR community engagement for the event, whose organizers include Rocket Pop web designer and brand strategist Lloyd Young.
Think has completed the design, development and launch of a new website for Watkins Nurseries, part of a full brand refresh for the Midlothian-based nursery, which is celebrating 140 years in business. The firm was also retained by RiskSpan, a Vienna-based risk advisory, data and analytics company, to design a new desktop application interface, and by Virginia Council of CEOs to design and develop the framework for an email marketing campaign.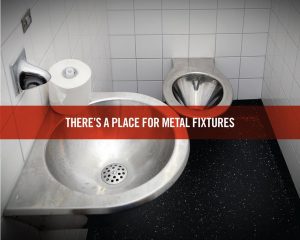 93 Octane promoted Jenna Weidner from graphic designer to art director. Weidner started as an intern in 2010, came on staff the following year and became full-time in 2015.
The firm rebranded student loan startup CordiaGrad. The new name, Purefy, was chosen to better communicate the company's values, process and transparency. 93 Octane created a new logo and brand identity and refreshed the website.
Other work included a campaign to celebrate the 90th anniversary of Maymont becoming a public park. Work included an anniversary logo, signage, direct mail and digital ad campaign. 93 Octane also created a B2B campaign for Merchants Fixture. The series included interactive direct mail pieces highlighting the Ashland-based retailer's wooden store fixtures.
Evergib won a bronze in the Richmond Show for website design for The Mom Complex, part of an overall rebranding of the company.
Randall Branding Agency has added four new employees. Jennifer Barbin was named vice president/business development manager and strategic planner. She has worked with clients in Richmond as an account manager and business development rep for NBC12 and the Times-Dispatch. VCU grad Jade Biver started in February as copywriter and SEO/SEM manager. David Pijor and Eric Zirkle joined the team's web design department, with Pijor, a VCU grad, as a front end developer/designer, and Zirkle as a graphic designer/art director.
The agency also acquired the following clients: Wysin Contracting, a local general contractor specializing in commercial concrete; 2-20 Records Management, a family of information management services in New York, Florida, Arizona and Southern California; Brain Injury Association of Virginia; and Chesapeake-based RRMM Architects.