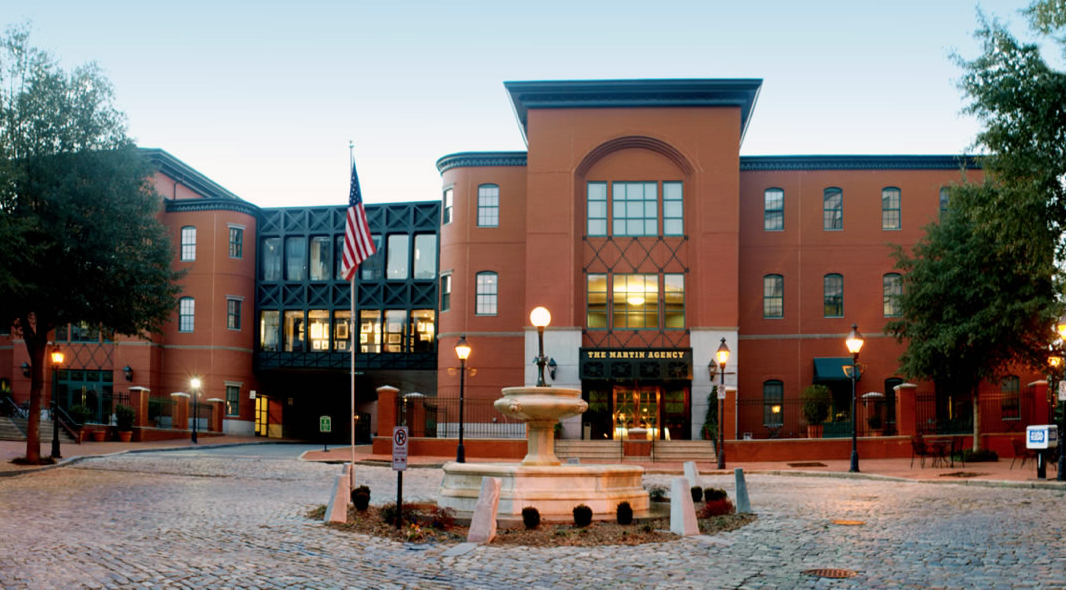 Two months after losing one of its larger accounts, Richmond's resident ad giant has trimmed its workforce by about 5 percent.
The Martin Agency announced Wednesday it is laying off 29 employees, most from its headquarters in Shockoe Slip. Some positions were also cut from the firm's office in New York.
The layoffs represent 5.6 percent of the agency's workforce, which now totals 486 employees spread between its offices in Richmond, New York and London. Spokesman Dean Jarrett said the cuts were announced in a companywide meeting late Wednesday morning, by which time affected employees had been notified.
Jarrett attributed the cuts to the agency's recent loss of its Walmart account, which ended in July after nearly a decade. He also pointed to decreases in other clients' projected spending and "a realignment of resources to more closely match" clients' needs.
"When you look out at all the things that your clients need and all the resources we have to fill those needs, you've got to make sure those things are in alignment, and you also have to make sure you have the right number of people, so that you don't have more bandwidth than you do revenue to pay for it," Jarrett said. "It varies client by client, instance by instance, all across the board."
Jarrett said the cuts were not targeted to any department or position in particular.
"It was really a cross-section of people based on the forecast of the scope of work that we have in the house," he said.
When Walmart ended its relationship with Martin in July, the retail chain was the agency's seventh-largest client and represented 5 percent of its revenue, Jarrett said. While its work for Walmart had decreased since the companies started working together in 2007, Jarrett said the loss was nonetheless significant.
"It wasn't a massive piece of business for us, but it was still a sizable loss and certainly a very recognizable brand name," he said.
This latest round of layoffs, first reported by the Times-Dispatch, is the first for Martin since last October, when the agency cut six employees. A more comparable cut occurred in 2009, when the agency let go 24 employees.
Since last October, Jarrett said Martin has hired 88 new full-time employees companywide. It has also added travel site aggregate Kayak and pet product line Purina to its roster of clients, which includes Geico, Discover Card, Experian and Land O'Lakes.
The company's local full-time employee count has hovered above 450 in recent years. Its Richmond workforce totaled 452 earlier this year and 468 in 2014, according to BizSense's annual rankings of local advertising, marketing and PR firms. The agency didn't appear in the 2015 list.