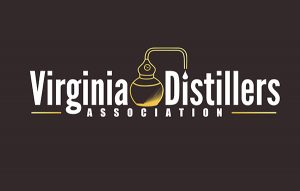 Makers of whiskey, vodka and other liquors from around the state are making a political push in Richmond to level the playing field with beer- and wine-selling peers.
A pair of bills was introduced this month at the General Assembly that would make it simpler for Virginia distilleries to sell bottles of spirits at festivals and other events in the state.
The bills, supported by the Virginia Distillers Association (VDA), aim to give distilleries more freedom to sell at events. Currently, distilleries cannot sell bottles of their product directly to consumers at events. The bottles can be sold only through Virginia Department of Alcoholic Beverage Control tables or stands manned by ABC employees.
Curtis Coleburn, VDA government affairs director and former ABC executive, said those ABC-manned tables aren't guaranteed at every event.
"The ABC can set up at events, but current law requires state employees to (perform sales). So they choose not to do it, because they'd have to pay their employees overtime, travel, things like that," he said.
The bill would allow distilleries to sell products at events that are "conducted for the purposes of featuring and educating the consuming public about spirits products," per the bill's language.
Coleburn said some restrictions on spirits date back to Prohibition, and the goal is to let distilleries enjoy the same privileges as breweries and wineries.
"I think (the bill) makes good sense. If you go to a wine festival in Virginia, you can go to a table, taste some wine, and if you find something you like, you can buy a bottle and take it home," he said.
Bottle sales of liquor would still go through the ABC, and Coleburn said the state stands to benefit from this bill as well, as more than half of event bottle proceeds would go to the state.
The House bill was proposed by Del. Nick Freitas (R-Culpeper), and the Senate bill by Sen. Creigh Deeds ((D-Bath). Deeds has worked with the VDA in the past, and a few distilleries operate in his district, including the Virginia Distillery Company and Vitae Spirits.
Richmond-based Belle Isle Craft Spirits and James River Distillery are among the local members of the VDA.
The bills have been introduced, but no date is set for hearings or a vote. Coleburn said his group is hopeful it will pass before the General Assembly closes at the end of February.
The proposed change comes a year after a legal win for Virginia's distilleries.
Last year, the maximum amount distilleries could serve customers at tasting rooms increased from 2 to 3 ounces. That's led to at least two local distilleries expanding onsite operations, including Cirrus Vodka and Reservoir Distillery.