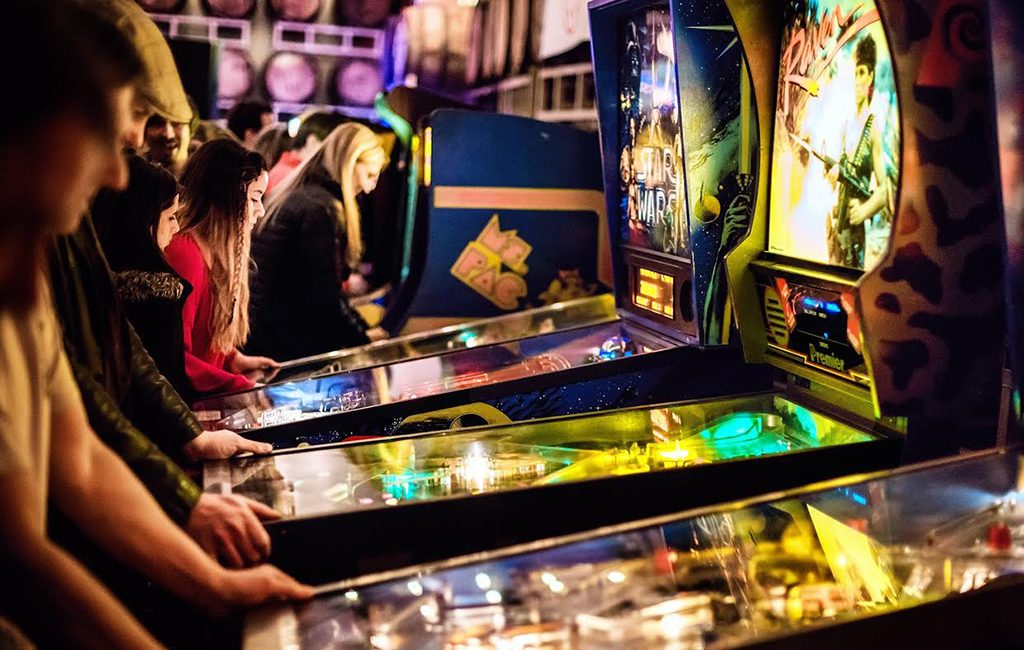 With the help of a successful crowdfunding campaign last fall, a group of area pinball enthusiasts has tilted toward Southside for its first playhouse.
The Richmond Pinball Collective has secured a space for its dedicated pinball arcade in the Midlothian Festival Shopping Center, along Midlothian Turnpike just west of Powhite Parkway.
The group signed a one-year lease for the 1,200-square-foot space at 9550 Midlothian Turnpike, said the collective's Clark Fraley. The five-person group is leasing the space from Trustworth Properties, which manages the center that also includes Mexican restaurant Pepe's.
Fraley said the group aims to open the arcade in May, with a firmer opening date to be announced as the project progresses. He said they're carpeting the space before bringing in furniture and 15 to 20 pinball machines to be loaned by collectors.
The group said the space eventually could hold as many as 30 machines. It is working to secure an ABC license to serve alcohol as a nonprofit club.
The collective has been searching around town for a space since it raised more than $8,000 in a month-long Kickstarter campaign that concluded last November. Those funds will go toward leasing the space.
Fraley, a regional route supervisor for coin-operated game supplier Player One Amusement Group, said the group found the shopping center space on its own, searching listings online via LoopNet and Craigslist.
"We did hear from a couple of real estate agents and had some referrals through friends, but ultimately found our space online," he said.
The collective has held a pair of pop-up arcades at Hardywood Park Craft Brewery since forming over a year ago. Richmond also hosts two local leagues: the River City Flippers and Balls of Steel.
The arcade will add to others popping up around town. Video game arcade KLG Gamer Lounge opened downtown in November, and two bar-arcade venues are in the works for Scott's Addition. Across Boulevard, a high-end bowling alley is planned.