Awards
Tom Veazey, local photographer and man behind the lens at BizSense's Hard Hat Happy Hour events, was recognized as one of the top photographers in Central Virginia by Virginia Living Magazine.
VCU adjunct professors Roger Neathawk and Rodney Adams received the Jerry L. Norville Award for Outstanding Educator. Neathawk and Adams teach classes for VCU's Masters of Health Administration path.
CapTech was honored by Forbes Magazine as one of its Best Management Consulting Firms for 2017.
Lauren Sweeney of Dotted Line Collaborations was selected as one of 10 fellows who will participate in the Tory Burch Foundation's second yearlong fellowship program for women entrepreneurs. The program offers access to education, mentoring and networking opportunities, including a $10,000 business education grant. Sweeney, who founded the ad and branding agency in 2013, was selected from an initial pool of more than 800 candidates.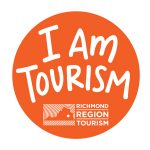 Richmond Region Tourism held its 2017 I Am Tourism awards. Beth Weisbrod, executive director of the Virginia Capital Trail Foundation received the Tourism Impact Award for her and the VCTF's work that's made long-term contributions to area tourism. SMG Richmond general manager Dwight Johnson received the Sports Tourism Award for his work promoting local sporting events to drive tourism to the area.
Retail
Aldi opened its first store in Midlothian at 12431 Hull Street Road earlier this month.
Verizon Wireless relocated its Short Pump store from 12250 W. Broad St. to 11591 W. Broad St.
Healthcare
Bon Secours has renamed the St. Francis Watkins Centre to Bon Secours Westchester Emergency Center.
MEDARVA Stony Point Surgery Center celebrated serving its 200,000 patient earlier this month.
Nonprofits
The Cameron K. Gallagher Foundation released its first-year impact numbers, citing 14,000 teens reached in its first year. The CKG Foundation works to bring education and awareness to stress, anxiety and depression in teens. Andy Welch of Endorphin Fitness will race to benefit the CKG Foundation this summer in the Race Across America, a cross-country bicycle race.
The Richmond Symphony received a grant from the League of American Orchestras' Futures Fund. The two-year grant will support the Richmond Symphony's audience-building initiatives.
Kroger and Lewis Ginter Botanical Garden have created The Kroger Community Kitchen Garden at Lewis Ginter. The garden will grow produce for FeedMore's Meals on Wheels and Kids Cafe programs.
The Virginia Council of CEOs created the Charles E. McCabe Leadership Award, named for its founding chairman, Charles E. McCabe.
Education
L.C. Bird High School history and government teacher Joseph Stoll was named a recipient of C-SPAN's 2017 Teacher Fellowship Program. The recipients are invited to spend four weeks over the summer at C-SPAN's D.C. headquarters developing educational resources.
Breweries
Center of the Universe Brewing Co. announced its fifth annual Summer Moon Music Festival to be held May 27 and 28. The event will be held at COTU's flagship brewery in Ashland.