The potential redevelopment of the Richmond Coliseum has forced one of the aging arena's current tenants to pump the brakes.
Arena Racing USA, a locally based league that races half-sized stock cars exclusively at the Coliseum, has cancelled its forthcoming season as the future of the league remains in doubt, founder Ricky Dennis said.
"It's not to say it's over," Dennis said. "In the sports world they call it going dark. I plan to come back. I've got my life in this thing."
Dennis, who founded the league in 1993, said it is out of money, in part due to uncertainty over the Coliseum's future.
"I had a group coming that was going to invest in it and crank it up," he said. "Then all of the sudden the Coliseum is up in the air."
The investment group wouldn't commit to funding the league while the arena likely is headed for demolition or major redevelopment. A group of local private investors has been eyeing replacing it with a new arena that would anchor a larger revitalization of surrounding blocks.
Then earlier this week, Mayor Levar Stoney announced the city has issued a request for proposals to redevelop the Coliseum and roughly 20 acres surrounding it.
Beyond the Feb. 9, 2018 deadline the city set for RFPs, no timeline has been set for the redevelopment.
Even if a new arena is developed, Dennis said, he fears he wouldn't be able to afford to book time in the new venue.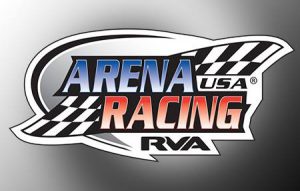 "It hurts. I love it and I believe in it so darn much," he said.
In the league's early years, Dennis said, it bounced between Richmond and Norfolk before settling into the Coliseum in 2002. He said he's largely run it himself through the years and the league has struggled with being undermanned and undercapitalized.
"I've never had the funding and the proper people on board at the same time," he said. "I've had people put money in this thing, but didn't have the people to run it.
"I'm a racecar guy, I grew up in the pits. I didn't grow up in the grandstands. I needed to get marketing folks in."
The annual budget to run Arena Racing USA is about $500,000, Dennis said. It averages about 1,500 attendees per event, with 26 teams sponsoring racers. Dennis said Arena Racing is a developmental league, and its alumni have gone on to race in NASCAR, among them Denny Hamlin, one of NASCAR's most decorated racers.
"Not that arena racing got him there," Dennis joked. "But some other kids started in Arena Racing that are going places. It gave them a place to start."