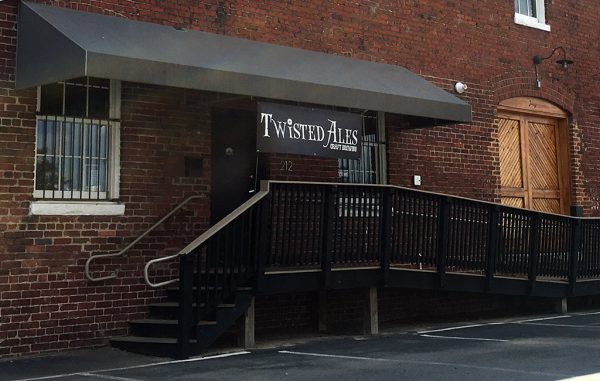 For the second time this year, a Richmond brewery is turning off its taps.
Twisted Ales Craft Brewing, which opened a year ago at 212 W. Sixth St. in Manchester, announced last week it is shutting down while exploring a sale.
Married couple Jason and Debbi Price owned Twisted Ales, and Jason also has been working full time in IT.
He said they're closing Twisted Ales because he received a job offer that would require him and his family to move to Raleigh, North Carolina. He had continued to work full time in IT since they opened the brewery in the Aragon Coffee building last year.
"Don't get me wrong, I love the brewery," Price said on Friday. "I just got the job offer last week and thought about what I wanted in life, and my family is up for the next adventure."
"At end of July, I have to be in Raleigh and tie up everything about selling our house so we needed to make the commitment to close (the brewery)."
Though the Prices are ending Twisted Ales' run, he said, they're exploring selling the business. That would include the brewing equipment and taking over its lease.
"We'd love for somebody to pick it up," he said, adding that they've heard from a few interested parties.
In addition to selling out of its taproom, Twisted Ales distributed its beer through Virginia Craft Distribution Co., which also recently brought on Richmond's Castleburg Brewery.
Twisted Ales held an anniversary and last call party over the weekend, but Price said they'll keep the brewery open until the kegs run dry.
"We'll be open until beer runs out. I think we have enough to last another week or so," he said.
Twisted Ales will be the second local brewery to shutter this year, following the January closure of 7 Hills Seafood & Brewing Co. at 115 S. 15th St. in Shockoe Bottom.
That space is set to be taken over by by Shiplock Brewing, a concept by the owners of Southern Railway Taphouse.