Richmond's businesspeople continued to surprise us this year with their various interests outside the office.
In the third year of BizSense's Downtime series, we looked ahead and debriefed with a local law firm partner who fulfilled his lifelong dream of solo-hiking the entire Appalachian Trail.
In between, we talked to an architect who's designed his career around his love of sailing, a state real estate director showed us the depths of the seas and a local business development manager shared her goal of retracing her relative's travels across Europe. We even got some gymnastics and Christmas lights thrown into the mix.
Here's a look back at the people and personalities we profiled this year in Downtime, which will continue in the New Year with more stories to be told. If you or someone you know fits the bill with quirky pastimes or adventure-filled weekends, please drop us a line at [email protected]. For previous installments of Downtime, click here.
Bruce Matson, part 1 – thru-hike trailblazer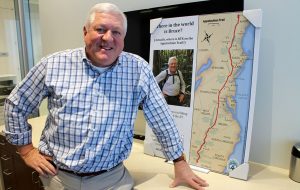 The chief legal officer and partner of downtown law firm LeClairRyan left in February to solo hike the entire Appalachian Trail, a nearly 2,200-mile trek from Georgia to Maine. For Matson, who turned 60 just before, the full-trail "thru-hike" fulfilled a lifelong dream and goal of returning to Mount Katahdin, the trail's northernmost point that Matson first climbed as a camp guide in the 1970s.
"It will be a huge sense of accomplishment. I think it's going to be the hardest thing I've ever done," Matson said.
---
Rick Peterson – sailor by design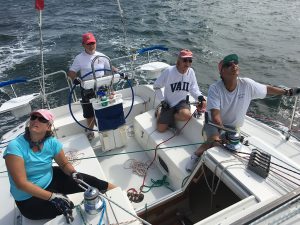 The co-owner and principal of Cornerstone Architects did a four-year stint in the Navy because of his love of sailing and being on the water. That took the Midwest native to the West Coast and San Diego, where he met an architect while in college, leading him to pursue what's become a 40-year career in the field.
"The sport is interesting because it attracts engineers and architects and physicians. It is a technical sport, and that's what has always been my interest in it," he said.
---
Cheryl Shanahan – time traveler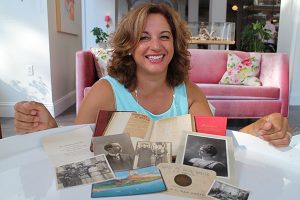 After coming into possession of a handwritten journal her adoptive great-great-aunt kept during her honeymoon in Europe, the business development manager at Ashland-based M.L. Bell Construction has committed to retracing her relative's months-long journey, more than a century later.
"I'm not sure where this is going," she said. "A book or documentary would be awesome. It could be the next 'Eat Pray Love.' I'll play myself in the movie."
---
Holly Eve – diver with drive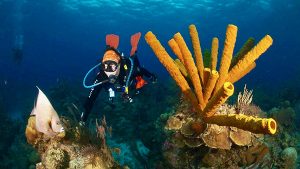 The longtime director of the state's Division of Real Estate and Facilities Management spends much of her free time off land and in the water, exploring the depths of the ocean as a scuba diver and instructor.
"I've always been a water rat," Eve told us in September. "Being around water is definitely my happy place."
---
Bruce Matson, part 2 – Appalachian Trail conqueror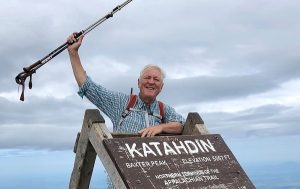 Six months after taking the first of what's said to be the Appalachian Trail's 5 million steps, Matson returned to Richmond unscathed, fulfilled and nearly 50 pounds lighter.
"I enjoyed the time to reflect on 60 years of life and business," Matson told us in a debriefing in October. "I liked to think about the things I've done well and the things I haven't done well and try to think about how to finish – just like finishing the hike – how to finish my life. I'd like to think I've got a good decade or so."
---
Christina Dick – balance beam-er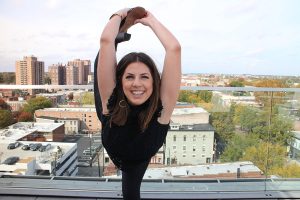 When she's not cracking jokes and connecting with clients, the 30-year-old social media marketer and blogger does what she describes as both fun but also the one thing that puts a serious look on her face: gymnastics.
"The only time I'm serious-looking is when I'm on the beam," she said. "That's the only time I'm truly super-focused on something, because you have to be."
---
Katy and Tom Mustian – DMV decorators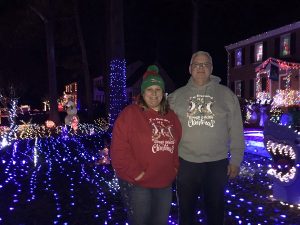 DMV employees Katy and Tom Mustian received fair warning when they bought their home in Walton Park: "You know that's Christmas Court," a friend in the Midlothian neighborhood told them, referring to the nickname of their dead-end street on which nearly every house is decorated each year with Christmas light displays. Six years later, the Mustians have embraced it.
"This is part of life for us now," Katy said. "We can no longer travel over Thanksgiving because of this."