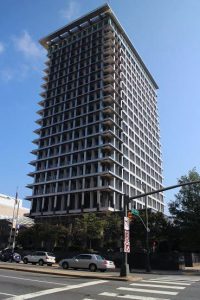 Hanover
The planning commission meets at 6:30 p.m. Thursday. A public hearing is scheduled on a request from Morse Code LLC to amend proffers approved for a business-industrial use on 15 acres at Morse Code Drive and Old Telegraph Road. Full agenda here.
Supervisors recognized 98 county employees for length of service, including five employees who have served for 35 or more years. Recognized for 40 years of service were Janice Booth of the Pamunkey Regional Library, and Noel Martin and Sue Nelson of Court Services. Recognized for 35 years were Aubrey Stanley of the Board of Supervisors staff and Carole Starcher of Emergency Communications.
A groundbreaking ceremony for the new Atlee Library will be held at 4:30 p.m. Wednesday. Construction has begun on the site, at the corner of U.S. Route 301 and Rutlandshire Drive, and is expected to take about a year. The building will be the county's first two-story library and replace the storefront facility in the Atlee Square Shopping Center.
Henrico
Supervisors meet at 7 p.m. Tuesday. Public hearing items include a rezoning request from Mark Oley to allow wholesale pharmaceutical distribution with warehouse and office at the northwest intersection of Three Chopt and Eastridge roads. Full agenda here.
A groundbreaking ceremony for the county's new aquatics center will be held at 11:30 a.m. Tuesday at the Eastern Henrico Recreation Center at 1440 N. Laburnum Ave. The $10 million, 21,000-square-foot facility will be built on 6 acres of county-owned land beside the center by the YMCA of Greater Richmond, which will manage and operate the facility.
Richmond
City Council meets at 6 p.m. Monday. Business includes adoption of the proposed general fund budget for next fiscal year. A public hearing on the budget and related papers was held April 22. Items on the consent agenda include a request from the developers of Port RVA to rezone the site of the project's second phase from mixed-use business to central business district. Nolen Blackwood seeks a rezoning to transit-oriented nodal district for the former Infuzion Dance Club property at 1403 Roseneath Road. Full agenda available here.